Yves Saint Laurent Paris Eau de Printemps (2009): Newcomer {New Fragrance}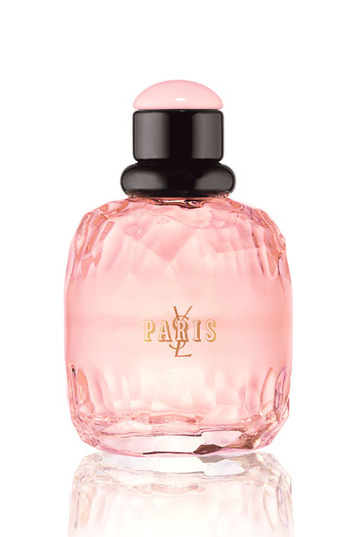 Yves Saint Laurent
have released what looks like their latest annual flanker to YSL Paris called this time
Paris Eau de Printemps
. According to Osmoz.fr however this is a permanent addition to the YSL Paris lineup and not just another springtime limited-edition as we have become used to expect...
"Eau de Printemps" is a name that was used before in fact by Yves Saint Laurent for the first Paris flanker in 2002. The circle is thus closed.
The 2009 spring-summer Paris edition is described as being very fresh and associates its star note, rose, with an "ultra romantic bouquet of flowers".
The perfume opens on notes of morning dew, a fruity touch, violet, and honeysuckle further unfolding on notes of May rose, peony and jasmine petal before lingering on with sandalwood and musks.
A 125 ml flacon is priced at 61 €.
Last year's limited-edition was called
Pont des Amours
(2008); in 2007 it was titled
Jardins Romantiques
Via Firstluxe