Aramis Gentleman's Collection (2009): Relaunching the Classics {New Perfumes} {Fragrance News}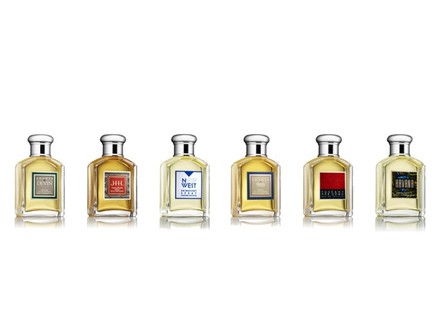 Aramis
, a brand owned by the Estée Lauder Cos. Inc, will introduce a new revamped collection of its men's classics issued between 1974 and 2006 in September-October 2009 called the
Gentleman's Collection
. The idea behind the line is to offer a wardrobe of scents "
each one for a different day, for a different mood
." Aramis sees this venture as being in tune with the trend of fragrance collections and multiple launches while at the same time constituting an opportunity to attract new Aramis wearers.
The collection comprises 8 perfumes:
Aramis 900 (1974), Devin (1977), JHL (1981), Tuscany Per Uomo (1984), New West for Him (1988), Havana (1994), Aramis Life (2003)
and
Aramis Always for Him (2006)
...
The 6 first fragrances in the list above will launch in the US and all 8 internationally.
The original Aramis (1964) now called Aramis Classic will remain an independent product of the wardrobe.
"Bergdorf Goodman is to unveil the collection beginning in September, and in October, selected Bloomingdale's, Neiman Marcus, Lord & Taylor, Saks Fifth Avenue, Dillard's and Macy's stores are slated to get the line.
Each scent in the Gentleman's Collection is an eau de toilette that will come in a 3.4-oz. bottle and be priced at $48. "
Via
WWD