Celine Ellena & Thierry Hernandez Mix & Blend Bombay Bahia for Bombay Sapphire {Fragrant Recipe} {Fragrance News}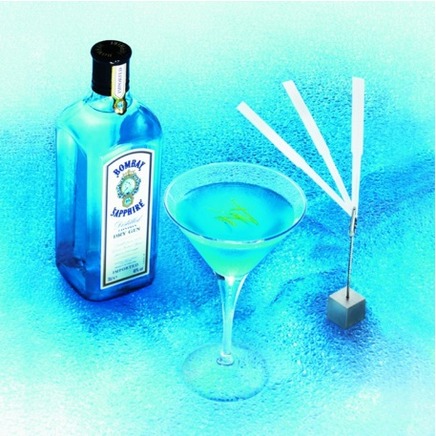 Perfume and cuisine, perfume and beverages, the possibilities are endless as taste and smell are so inter-dependent. Gourmand perfumes, fragrances with a wine or spirits note tentalize the senses. Perfumer Jean-Michel Duriez composed once a cocktail directly inspired by Joy by Patou. More recently mixologist T
ony Conigliaro devised a cocktail based on Chanel No 5
. In September, visitors to Paris will be able to taste an original concoction called
Bombay Bahia
created by perfumer
Céline Ellena
of Charabot together with the director of the bar of the Plaza Athénée in Paris,
Thierry Hernandez
...
The event takes place for the 10th year and is organized by Bombay Sapphire.
Céline Ellena said that the cocktail is a play upon vigor and roundness.
Here's the recipe in French:
"dans un shaker rempli aux 3/4 de glaçons, ajoutez quelques graines de paradis (maniguette) pilées, versez 4 cl de Bombay Sapphire, 1 cl de sirop d'orgeat, 1,5 cl de sirop de fève tonka, 1,5 cl de sirop de lavande, 1 cl de cordial de fleurs de sureau et une goutte de liqueur de curaçao."

The cocktail will be available from September 2009 at the Plaza Athénée and is priced at 20€.
Via
Fashionmag.fr