Q & A with Alexander Lauber Founder of WienerBlut around the Launch of Klubwasser {Perfume Q & A}
The Vienna Court Opera in 1902

WienerBlut
is a new perfume label that was founded by
Alexander Lauber
and launched with a first fragrance called
Klubwasser
(Club Water)
.
My early contact with the brand is through the website. Its welcoming image is striking with its shadowy black and white hues as it immediately puts the accent on the notion of impermanence: we are offered the sight of a multitude of by-now dead people; the music is slightly lugubrious. The texture of the image is that of an old movie frame left on pause indefinetly. You have not arrived at your standard fragrance website. For someone like me who is fascinated by old pictures of cities, I experience the reverse of what you most often see in antique pictures, the half-empty streets here are filled anew with an exhaustive list of ancestors.
The brand aims to capture the soul and spirit of Vienna in a rather single-minded manner and through it experience a certain set of values. I was intrigued initially most by this sense of roots and anchoring. Perhaps I asked myself more questions in this case simply because Vienna is not as much today of a global city as London, New York or even Paris, the latter which hovers more on the side of local identity yet is culturally stuck in the minds of people as an international reference. An insistence on Paris and "made in Paris" for a perfume feels completely of-course. The same stress put on perfume and Vienna requires further clarification. To me, after having smelled and written a review of Klubwasser, it can feel like it is more than about Vienna, but I don't think that I could place it as being outside of Europe unless we started thinking of it as an eau that would have been made in Vienna, a fact Lauber likes to insist upon, and then traveled to exotic countries.
Klubwasser was made by a fascinating Viennese perfumer specializing in
emotional communication
called
Yogesh Kumar
who asks you to bring an oft-worn garment to a private consultation when you ask him to create your own unique personal scent. He will smell your scarf or shirt, analyze and understand your personal olfactory imprint and create a composition around that non-replicable personal body scent component. Kumar has also a commercial line of fragrances I had never heard of which looks like a territory to be explored.
But back to WienerBlut. When fragrances are issued that come accompanied with an historic background it tends to trigger the reaction of wanting to elucidate some of the tradition that stands behind those scents. But as we know, "tradition" may be quite an illusory concept and in some instances it may just be a specific type of springboard to creation involving the historical imagination supported by some information and a good dose of retro sensitivity. Klubwasser is undeniably retro -- but see where "retro" leads us to: an all or mostly natural perfume that is like the past encapsulated in the present-day preoccupation for greenness and eco-friendly products. It is like a movement to go back to a perfumery that is closer to 19th century perfumery than ever...Will the 20th century be just an intermission?
Q & A with Alexander Lauber around the Launch of KlubwasserTSS: Do you remember when you first became interested in the world of aromas and perfume?
Alexander Lauber
: As a child, I lived in several different parts of the world. The scents of these places have always belonged to the most powerful memories: a food market in Bologna, the subway in Paris, the Atlantic ocean at Cape Cod, the carpet of my grandparents house. I often tried to conserve these scents in jars, books or clothes and take them with me. The first perfume I perceived as a brand and not merely as the scent of a certain person was Poison [by Dior]....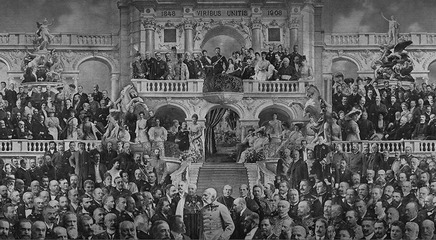 TSS: Your coming to establish a perfume line, is it a personal itinerary or a professional one? What was your core motivation for creating perfumes?
AL
: I wanted to do it for many reasons; the first and foremost being that no such thing has been done in Vienna within the past 80 or so years. The background and historic diversity of this city and its culture are a great source of inspiration for WIENERBLUT.
TSS: What are some of the names of perfumery in Austria/Vienna from the past that you could cite. What about Knize?
AL: The only products I know of were created by
Knize
in the 1920s and have lasted to this day.
TSS: Can you explain to us your passion for turn-of-the-century Vienna, for Strauss which inspired the name for your line?
AL
: Wiener Blut doesn't necessarily allude to the waltz of Strauss in particular or that certain period of time, it's a term that refers to an attitude, an attitude that was - and still is - exclusive to the people of this city, people of Viennese blood, so to speak, and roots in a very specific multicultural background. First there was the term, then there was the waltz.
TSS: Does the concept "Wiener Blut" have any nationalistic overtones?
AL: Not at all nationalistic, rather the contrary. It derives from the phrase "blue blood" which indicates noble descent, but takes the question of identity to a whole different level, where what you do, the way you live, counts more than where you come from.
TSS: Do you have perfume stories or anecdotes that were handed down to you in your family?
AL
: No stories, only a bottle of Old Spice and a bottle of Chanel No.5, both from the fifties and still half full.
TSS: Have you found out in your research work that there is a specific Austro-Hungarian or Austrian tradition of perfumery?
AL
: There certainly have been regulations for preparing popular bouquets that were specific for this region, and then there were some authentic traditions during the last two years.
TSS: Could you tell us which ones and what is this recent revivalist movement over the last 2 years you refer to?
AL: I meant to say authentic traditions I have tried to hunt down during the last two years.
TSS: What were the qualities of a good perfume then and what are they now? For instance, subtlety, delicacy? Can you give us some idea of the types of emotions or attitudes that were linked to perfume?
AL
: I can only guess that those perfumes competed with a very intense olfactory environment and therefore I think they shouldn't be judged in a contemporary context.
TSS: What were the main influences on the "Taschentuch-Parfuems"? Was French perfumery a source of inspiration?
AL
: We looked at the most popular bouquets of the time, including French perfumery.
TSS: f I may play the devil's advocate, what would you tell a person that would say to you: what you are doing is passéist perfumery, why not instead create brand new perfumes that will define the future? Why memory rather than creation?
AL
: Actually, after experimenting with the original recipes we did create something new. We preserved the DNA, you may call it, or the soul of the original compositions, but we did have to start all over and rewrite their narrative.
TSS: In that case, could you tell us a bit more about your personal, creative vision for Klubwasser?
AL: Our vision was to capture the essence of historic compositions and give them a new context, which means we didn't always know where the process would take us.
KLUBWASSER
is about a certain ambivalence: you find elegance in it but also something very primitive.
TSS: Is Klubwasser the original name of the perfume? Is it an allusion to a men's club?
AL
: We came upon KLUBWASSER in our research and are not intending to release further information regarding the original recipe and origin at this moment.

TSS: Was it a "unisex" perfume at the time or a men's fragrance for the handkerchief? (to me it feels subtly masculine although it can be worn by a woman)

AL
: I'm not aware of such strict gender distinctions at the time.

TSS: Could you please tell us with what perfumer(s) you worked?


AL
: I worked with
Yogesh Kumar
, a Viennese master perfumer.

TSS: You mentioned the fact that you used only natural essences -- by what method did you get the iris/violet scent in the composition and the freshly mown hay one?


AL: I guess that's the magic of the composition.

TSS: Is the oakmoss you use natural too?


AL: Yes!
TSS: What is your definition of luxury for a perfume?
AL
: Authenticity and the quality of the ingredients. Also a certain degree of sustainability: it needs to come in a contraption that doesn't turn into hazardous waste the moment it's empty. That's what I like about our packaging concept.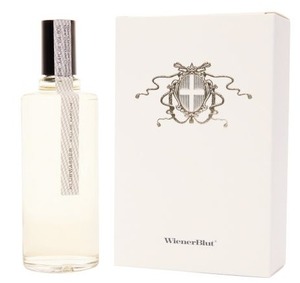 TSS: Can you explain to us the packaging you chose for your fragrances, the choices you made?
AL
: For the regular product we wanted a simple, no frills bottle that doesn't take attention away from the perfume itself and also works without an industrial atomiser. We wanted it to be more about the content and less about the packaging or the brand. Each bottle is individually sealed with a strip containing only the relevant information. No swanky artwork.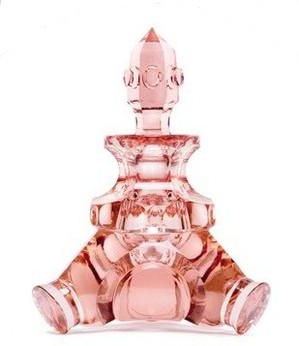 TSS: You also issued a very luxurious Lobmeyr bottle, which seems to contradict what you say at first
.
AL: Actually there is no contradiction, with the Lobmeyr Flacon we offer a bottle that glorifies the content even more. It allows you to use the perfume in a very sensual way. It is a sustainable concept, you are free to use it with any perfume you like, as often as you like. There is no branding, no logo, no marketing about it. It will not be worthless when empty, it will gain value. And it is handmade in Vienna, not by robots on some assembly line in the Far East.
TSS: What are some of the fragrances you love and admire?
AL
: Some current favorites: New Tradition by ETRO, Virgilio by Diptyque, Miller et Bertaux #3,
Double Vanille by Guerlain
, Vetiver by Guerlain,
Un Jardin Après La Mousson by Hermès
, Aromatics Elixir by Clinique
Thank you very much Alexander Lauber for taking our questions.
You can visit the WienerBlut website for more information.
We will follow up with a review of the perfume.
Photos courtesy of burtonholmes.org and WienerBlut