Perfume Shopping in Beijing: Eiphur Perfume Hutte {Scented Paths & Fragrant Addresses}
Eiphur Perfume Hutte
is apparently a perfumery that sells smell-alikes in Beijing, China. In a variation of the decanting perfume business, here the fragrances are sold by the milliliter from topsy-turvy bottles at a bar. You can purchase vials or perfume bottles in the store too. The pottery fragrance bottles are completely wild. The shopper appreciated finding scents by CK and Hugo Boss for a fraction of the going prices...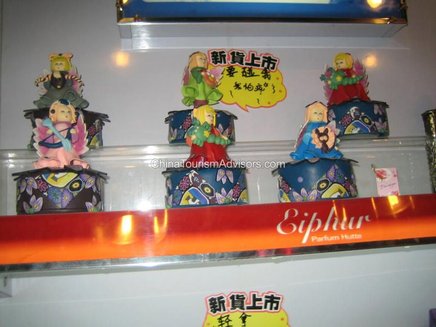 The kitschissime pottery perfume bottles -- apparently "cute" is what sells a perfume.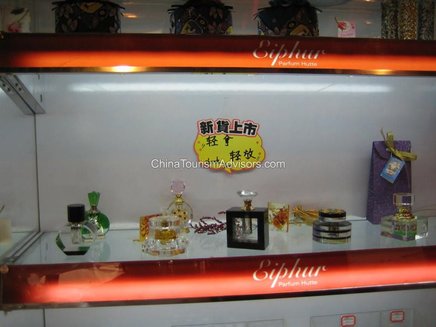 More bottles, the Middle-Eastern type here with a narrow container for concentrated fragrance oils.
Via
Shopping in Beijing