Gellé Frères Parfumeurs Est. 1826 to Start a New Life in the 21st Century {Fragrance News} {Scented Paths & Fragrant Addresses}



Gellé Frères Parfumeurs Est. 1826 to Start a New Life in the 21st Century
An ancient, 19th century French perfume and cosmetics house, Gellé Frères, will reopen its doors to customers from mid-November 2016 on avenue de l'Opéra in Paris...
The brand was purchased two years ago by Frenchman Simon Ménard together with « a Chinese family consortium ». Ménard is the former marketing director of Panier des Sens en Provence, a brand of cosmetics which lays equal emphasis on fragrance and beauty actives.
The new Gellé Frères boutique will be located at 19, avenue de l'Opéra, on the same street which saw the opening of the house's store in 1885 at number 6. It is a follow up to an initial re-launch in China.
Fragrances will be available in updated formulations. Gellé Frères first established themselves in 1826 after having bought the formulae of perfumer Jean-Louis Fargeon, the former perfumer to Marie-Antoinette, queen of France. A book has been published about that historical figure. In 1898, the fragrance Trianon was issued as a throwback to the royal history that the house's lineage reveals. Reissued scents will include Agmoré, Cherissime, Paradisia, Perlys and Trianon. They will be part of a second-wave launch scheduled for after the opening of the Opera boutique. The perfume formulae, the brand tells us will be entirely new, as well as the packaging.
When historical labels are reactivated and reinvented, there can be doubt as to whether the present production has any linkages to an authentic past, beyond marketing its identity. Ideally, one would expect the new brand owners to incorporate a satisfying amount of historical research into their perfumes so that those do not come across as totally disconnected, and as a result, artificial.
A first look at packaging and beauty concepts show a flair for traditional ingredients while the update is evident as well in the fresh, clean look which was designed by the ModD agency. Update: Gellé Frères explained to TSS that these two visuals are part of an older project that they did not retain. They're keeping the packaging under wraps for now but were willing to unveil their logo (see below).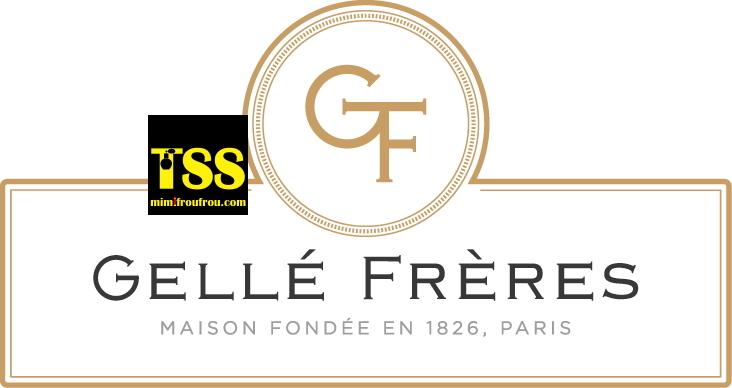 The brand which has been purchased several times over across its history had ceased producing perfumes since ca. 1993.