Hard Candy Now at Wal-Mart {Beauty News}: The More Bells & Whistles, The Merrier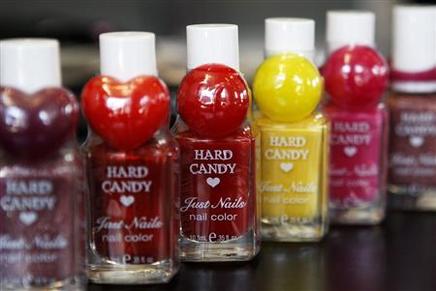 Hard Candy
has debuted in a new mass-retail channel by appearing legitimately on the shelves of
Wal-Mart
. The brand specifically created a rich range of 261 products for the retail giant. According to
Reuters
, for Wal-Mart this is a move linked to the context of the recession which has pushed more higher-income shoppers to visit its premises so as to respond to sober times, even if only psychologically. Reuters also underlines the fact that this evolution was not fully appreciated by lower-income shoppers who are the real Wal-Mart regulars...
NuWorld Beauty
which is developing the products said that quality will remain exactly the same, and not only that, but the packaging too. The president of Nu World Stu Dolleck said,
"The overall approach was to take this prestige brand, which is fun, avant-garde and edgy, and create it in the same way as if we were going into any prestige outlet. It still has the same graphics, brand presentation, componentry and formulas as if it were going to an elite store,"...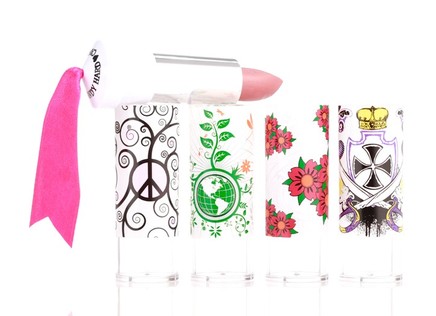 According to
WWD
,
"The new line consists of 261 items ranging from shimmer lip glosses (Plexi Gloss, Lip Tattoo), baked eye shadow duos (Kal-eye-descope), glitter liquid eyeliner (Walk the Line), volume mascara (Ginormous Lash) and eyeliner pencils that double as hair sticks (Take Me Out Eyeliner). Prices average $7. Several iconic Hard Candy items will return, such as the Fortune Telling Lipgloss and the Eye Candy sliding compact with glitter eye shadow and coordinating glitter eyeliner, according to Lauren Kahn, Hard Candy's senior brand manager, adding that the brand has exited its current retail partners and that sephora.com is clearing out its existing Hard Candy inventory."


Carmen Bauza, the vice-president of Beauty at Wal-Mart said,
"The customer will feel like she is in a candy store," said Bauza of the new items, which "fills a gap in the marketplace, mainly with 18- to 35-, 40-year-old women, as well as the young at heart. They're very familiar with the brand. I know Hard Candy very well and felt it was the right choice based on our knowledge of the customer."


Prices are between $5 and $10.