Thierry Mugler Alien & Angel Liqueur de Parfum (2009) {New Perfumes}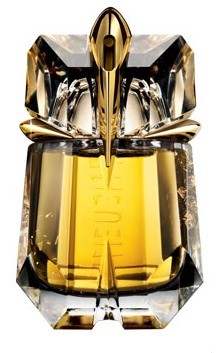 Thierry Mugler
is not making wine or cognac (yet) but he is turning perfume into a heir to the great traditions of liqueur-making by borrowing and adapting centuries-old methods of aging. One empirical conundrum was finding
the right type of wood
to impart desirable notes to the parfum of La Part des Anges, the first scent that was made using this technique. Now, Thierry Mugler is offering
Alien
and
Angel
in
Liqueur de Parfum
...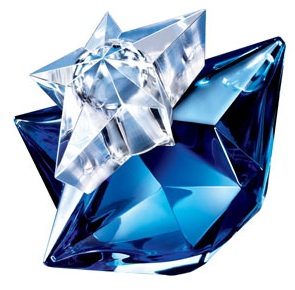 "Alien Liqueur de Parfum

In a secret and extraordinary club within the sophisticated Thierry Mugler Palace lies the sensual pairing of perfumery and luxury spirits.

Following a method inspired by the traditional maturation process of rum, the original ALIEN Eau de Parfum is aged in oak wood casks with an exhilarating and carnal result.

The sensual amber-colored fragrance radiates warmth and light from its clear faceted glass bottle, which echoes the effect of pure crystal.





Angel Liqueur de Parfum






Thierry Mugler, master of innovation, once again surprises with a seductive fragrance created from a patented and unique process.

This Parfum is transformed like a fine Cognac, maturing in a cherry wood cask. This sensual elixir--truly a "liqueur de parfum".

The elegant black and silver packaging echoes the refined pairing of haute perfumery with the world of luxury sprits."



Available at Neiman Marcus, $95 and $98 respectively for 1 oz and 1.1 oz.