Odin 01 Nomad, 02 Owari, 03 Century (2009) {New Fragrances}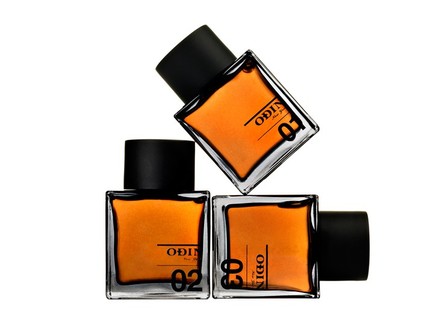 Manhattan-based men's retailer
Odin
will launch a collection of three unisex fragrances called
01 Nomad, 02 Owari, 03 Century
in late October 2009. The scents were developed with perfume company Drom.
01
aka
Nomad
has notes of juniper berries, Himalayan cedar leaves, bergamot, palmarosa, Indian black pepper, creamy heliotrope, tonka bean, West Indian sandalwood and grey musk...
02
aka
Owari
features notes of Owari mandarin, bright green bergamot, grapefruit, cubed pepper, amyris wood, crisp neroli, fresh cut cedar wood, golden amber and Tonkin musk.
03
aka
Century
, fragrance includes notes of silver birch, earthly cypress, forest mint, smoky vetiver, liquid myrrh, subtle patchouli, black musk, dry oak moss, true amber.
A 100 ml flacon is priced at $110.
Via
WWD