Kim Kardashian Perfume (2010) {New Fragrance} {Celebrity Perfume}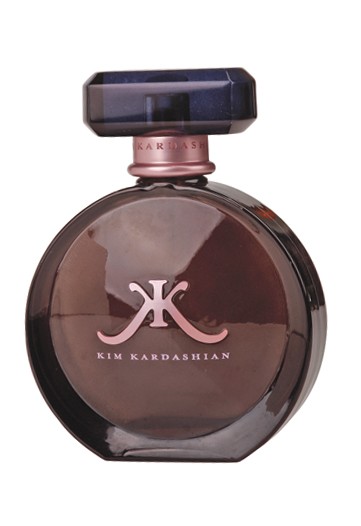 Reality TV show popular actress
Kim Kardashian
of
Keeping Up with the Kardashians
has now a completed product: her eponymous, debut fragrance. The budding fragrance developer believes in participatory perfume designing and asking for feedback from her fans on her own blog; she was thus asking at one stage of the process,
"Without naming specific brands, what types of scents are you most drawn too--vanilla, musk, fruity, floral, other? "


At another step of the development, she asked for what color people preferred for a detail on the bottleneck of the future fragrance and while her blog readers favored dark pink, her Twitter and Facebook fans suggested light pink. She went for the last option as it was her favorite one too...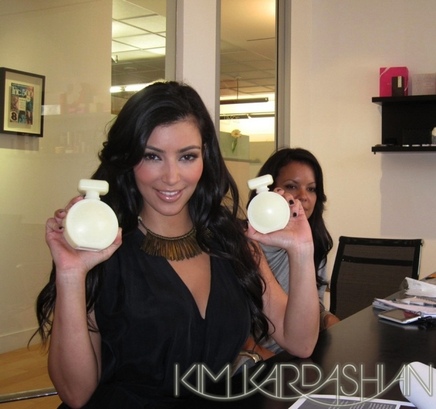 KK holding the unfinished product at an earlier stage of the development process.

Kardashian also wanted to make sure she would not just launch, inadvertently, a copycat of a scent already on the market that she loves saying on her blog,
"I also underwent a complete smell test with every perfume I like to make sure mine is nothing like those."

The fragrance was created by perfumer
Claude Dir
of Givaudan. He reportedly presented her with 7 possibilities initially based on her expressed likes and dislikes. Then she declared that she liked the top notes here, the heart notes there and a better blend was concocted using her pointers. Tuberose and gardenia are two must-have notes of hers. She said,
"I wanted something rich and creamy and sexy, but still youthful,"


The final composition includes "crisp top notes, a heart of jasmine, tuberose and gardenia, and a drydown of tonka bean, jacaranda wood and sandalwood. The initial collection comprises four eaux de parfum stockkeeping units: 1 oz. for $32, 1.7 oz. for $45, 3.4 oz. for $65 and a 0.33-oz. rollerball for $16."
The eau de parfum will launch with a 3-month exclusive at Sephora and be more largely distributed for Mother's Day.
Sources:
WWD
;
kimkardashian.celebuzz.com