Launch of Victoria's Secret Velvet (2009) {New Fragrance} {Perfume Images & Adverts}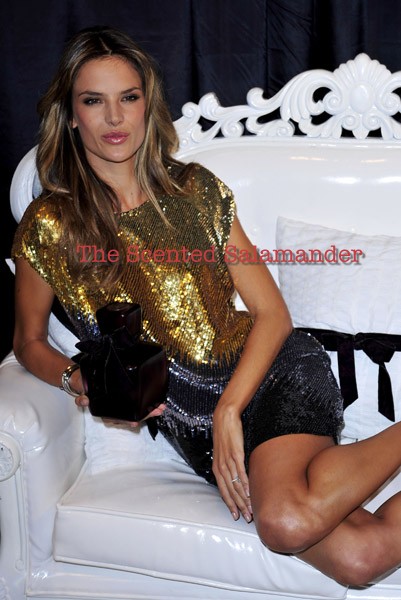 Model Alessandra Ambrosio

Victoria's Secret
threw a photo call / launch party for their new perfume called
Velvet
at VS Lexington Avenue store in NYC today featuring spokesmodel
Alessandra Ambrosio
. There was a giant cake in the shape of the new fragrance; now that's an idea for a perfume lover party: the flacon-cake.
It reminds me incidentally that last time I visited a VS store I came out with the most unlikely perfume purchase, one that I would have never suspected might even interest me before I stepped into the boutique. But I try to be impartial when I smell and... got won over by the ditziest scent ever. It' all conceptual. As in, it is so ditzy, it's good. Well, at least that's what I thought then. I am afraid of re-smelling it and having to face the fact that you start thinking strange things when you are lured into the ambiance of a VS temple of girlitude.
Click to watch the slideshow...
Oops!
It looks like you don't have flash player 6 installed. Click here to go to Adobe download page.