Barbara Orbison Pretty Woman (2009) {New Perfume}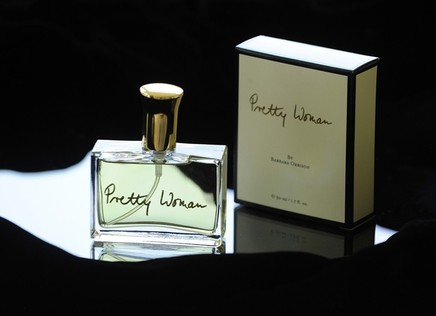 Barbara Orbison
, the widow of singer and composer Roy Orbison, has launched a fragrance inspired by the song
Pretty Woman
composed by her husband.
Elvis Presley said about the musician that
"Roy Orbison is the greatest singer in the world," and Paul McCartney thought along the same lines
"
He was and always will be one of the greats of rock 'n' roll."
...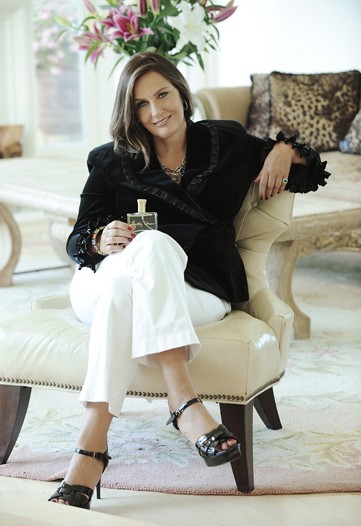 Barbara Orbison insists that while the name of the fragrance and movie are important to her, the composition of the perfume itself had to match the pull of the name. She does not believe, especially in challenging economic times, that people want to buy perfume that is less than qualitative. And then she also feels a lot of respect for what being a woman stands for,
"Today, a store has to be very careful what they buy and what they keep on the shelf," she said. "I think the name is catchy and makes sense for a fragrance. But the scent has to go along with it. Today, nobody can indulge a whim to buy bottles and have them just sitting on the shelf." [...]

"...I feel every woman is pretty, every woman is beautiful, and it doesn't make a difference where they live or how old they are."....

Update: There is a dedicated website for the fragrance where you can buy it online.
"Like the notes of a song, the notes of Pretty Woman Perfume open to reveal a delightful melody of florals, spices and woods. It is a complex blend of hundreds of individual floral and spicy notes. Its crisp, luminous bergamot top note evolves to reveal a full, vivacious middle note accord of stargazer lily, red rose and carnation. The fragrance's base note accord of fresh amber, patchouli, vanilla, atlas cedar and sacred incense combine with a lingering everlasting warmth and harmony."
A pure parfum version will be released for the Holidays as well as a trio of candles.
A 1,7 oz. bottle is priced at $80, available at
www.prettywomanperfume.com
It is currently also available in stores like Stanley Korshak in Dallas and Planet Blue in Malibu, Calif.
Here is a fun clip of Roy Orbison singing Pretty Woman on a Japanese TV show,