Another Episode in the Dispute between LVMH & eBay {Fragrance/Luxury News}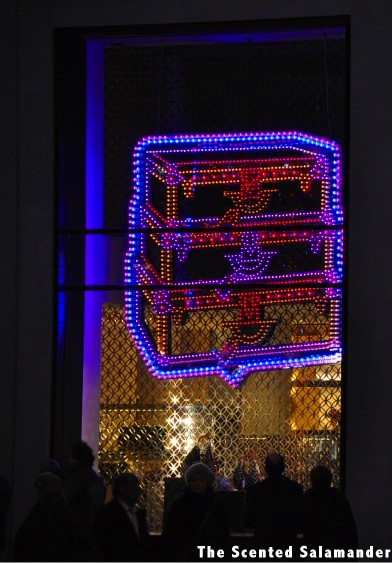 2009 Holidays window display at Louis Vuitton
Number one luxury group
LVMH
has felt particularly targeted by the gray market and vulnerable to counterfeiters operating on the #1 online auction site
eBay
. In a step-up of their demands (see
series of posts
), they have been wanting for eBay to stop allowing the "distribution" of their goods even when authentic.
For this reason, it has become for example virtually impossible to find vintage perfumes by Guerlain or Givenchy or even empty bottles of those on eBay.fr except when someone goes undercover selling them without using the brand name.
LVMH is keen on publicizing a zero-tolerance policy and continues to sue eBay until it seems they can get to the last private seller standing, a position that eBay finds practically unreasonable and objects to on the grounds that LVMH are trying to crush the laws of market competition.....
eBay is criticizing a French court's ruling that orders the company to pay a $2.55 million fine to European conglomerate LVMH.
The auction giant and its European unit were fined 1.7 million euros on Monday by the Commercial Court of Paris, which ruled that the company violated a 2008 court order by not preventing the sale of legitimate LVMH perfumes and cosmetics. LVMH's brands include Christian Dior, Guerlain, and Givenchy perfumes.