Paris Hilton Sultry Santa Pitches Siren {Perfume Images & Adverts} {Celebrity Fragrance}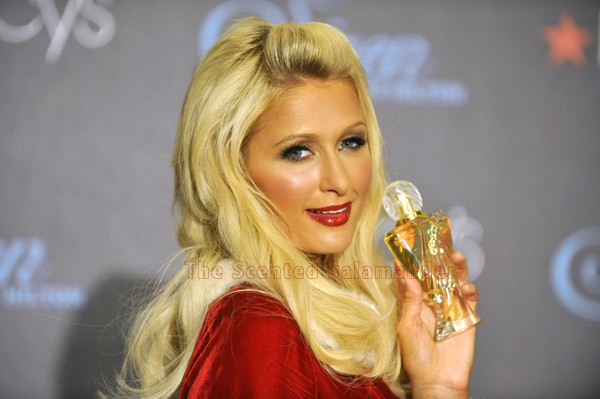 Beguiling: men will lust after you if you wear this fragrance
Paris Hilton
visited Macy's in Glendale, California on December 3, 2009 to help boost the sales of her latest fragrance
Siren
. Always ready for a change of persona and ever the savvy attention-getter she donned a sexy Santa suit.
Even if it's a far cry from the gilded siren imagery of the original advert, it's still about Paris Hilton's chameleon ability to re-invent her appearance and make a photo call worthwhile for everyone onlooking.
A siren sometimes has to let her inner naughty elf come out...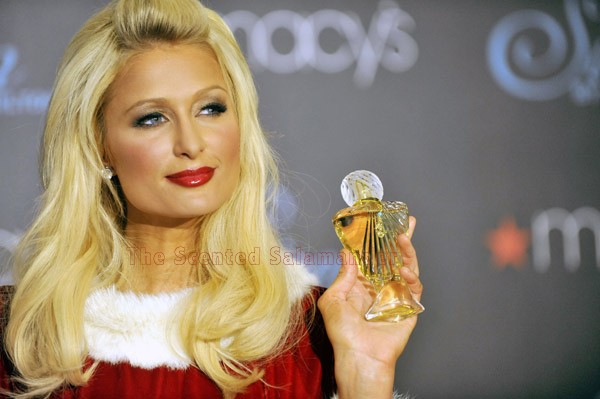 Dreamy: men will sweep you off your feet if you wear this fragrance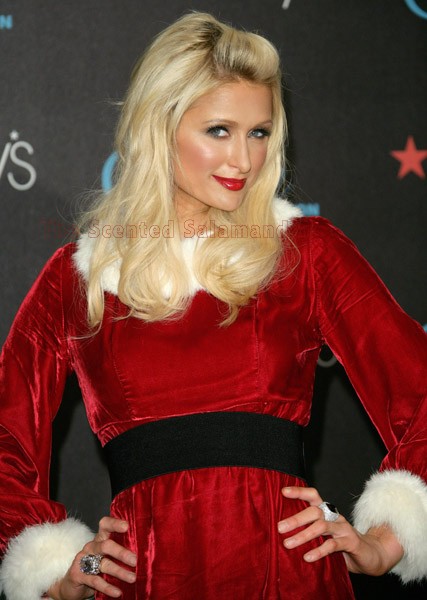 You know you want this fragrance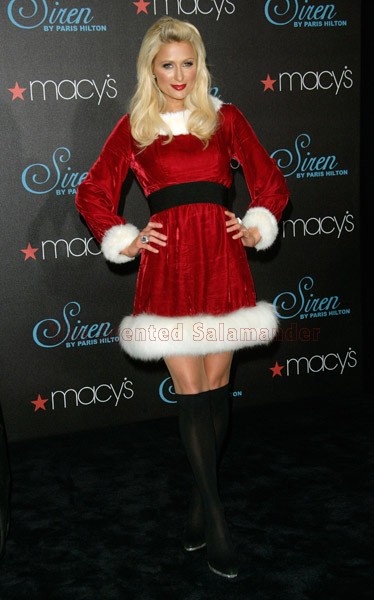 Ta-da! Here's my spin on an old idea that needed a little refreshing, which made me think: draftier! shorter! no hat! no beard! green stockings! no! black stockings!!!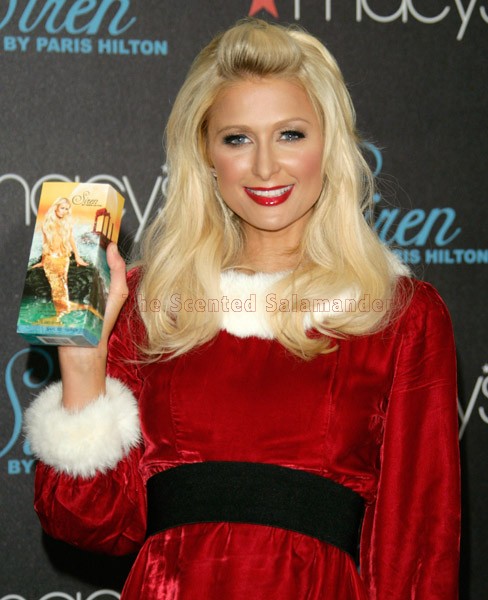 I know, there is no logical connection between Santa Claus and a siren except in my imagination, but what the heck, I thought I would make it work. It's actually working.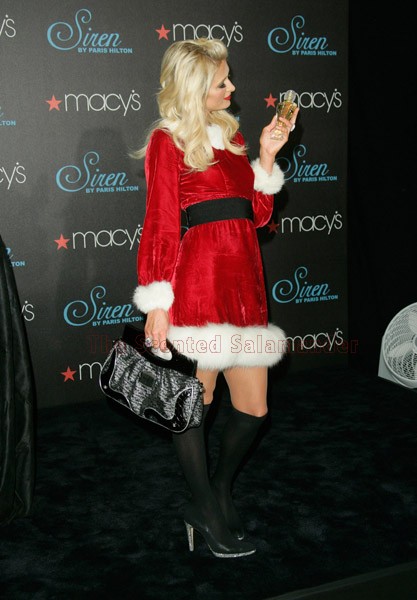 This perfume, I just want to smooch, smooch it. It actually sometimes talk back to me. My only friend.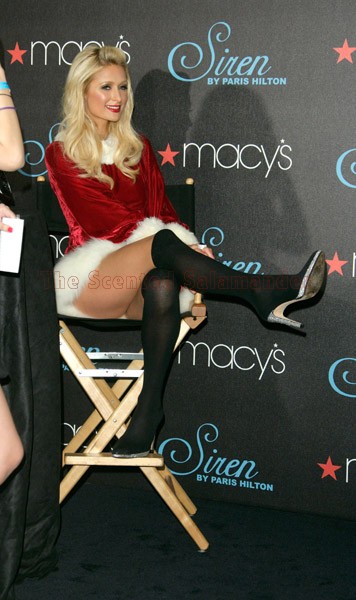 Why yes, I most certainly can still do the
can can
. Haven't forgotten one minute of my training at the Moulin Rouge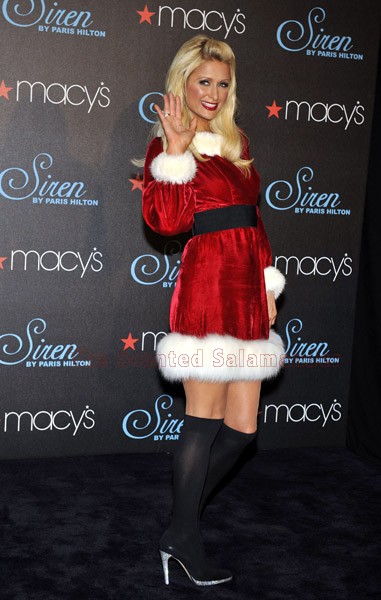 All righty, so long folks! I have to bring cheer to other homes in need of Holidays gift ideas. And don't forget to ask the real Santa to put a little bottle of Siren under that Christmas tree.