Ralph Lauren Polo Red, White and Blue (2009) {New Fragrance} {Men's Cologne}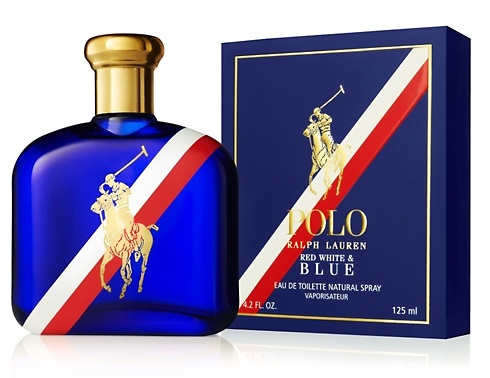 Ralph Lauren
have introduced a new flanker to Polo Blue (2003), itself a successful flanker to the original Polo (1978).
The new Polo perfume is called
Polo Red, White and Blue
. It is reportedly inspired by snowy mountain peaks and winter sports. The Eau de Toilette launches with the tag line "EMBRACE THE CHILL AND DISCOVER THE THRILL."...
According to the ad copy, it is described as a,
"crisp tonic that reaches beyond the frozen limits of icy peaks and captures the exhilaration of snowy extremes. A cooler variation of POLO Blue, POLO Red, White & Blue exudes pure strength, freshness and instant vibrancy."


Openings notes
:
red apple, cucumber
Sustained notes
:
sage, lavender tonic
Lingering notes
:
white woods, white musks.
Available for $52,50 and $69,50 at Macy's and ralphlauren.com
Sources: Macy's website, WWD