Men's Fragrance Trends Fall/Winter 2009 Part 1: Fiery {Trend Alert} Holidays Gift Guide {Shopping Tips}
Axel Hütte, Capulin Fire - 1, Dip., New Mexico
Fiery & Icy Colognes
This fall/winter 2009 season men are offered very contrasted choices for their personal fragrances. While at the end of the summer it looked like unusually deep textures were going to prevail in men's scents heralding a gentle shift in mainstream masculine olfactory codes, it has now become clear that gentlemen have two extremes to choose from: Fire and Extreme Freshness.
Fragrance designers are envisioning men as sensation and thrill seekers and advertising perfume by offering sensory adventure bottled to them. All men might not travel to Africa or Antarctica but their fragrances can satisfy a deep need to do so.
The 2009 Fall/Winter Fiery Fragrances
for Men
- Part 1
There is a general push towards more intensity and this is not just because it is the cold season, like every year. The new men's colognes of fall/winter 2009 are exceptionally rich and more explicitly alluring. They make sure however to evoke a sense of strength and intensity while borrowing traditional tools of seduction from the culture and language of women's perfumes.
Men are invited to be in touch with their feminine sides and why not, try stealing the show from women instead of counting on them to be the birds with garish feathers perfume-wise.
This trend even dares for the first time in the mainstream to stick the label "Parfum" on a masculine cologne bottle to entice men out of their comfort zone both olfactorily and pyschologically.
Parfum or extrait is the highest concentration for a scent and is usually culturally constructed as an exclusive treat for women reserved for their pulse points.
Fiery key words this fall/winter 2009 in the masculine perfume alleys are "parfum", "elixir", "intense", "absolute" and "liqueur"...
Terre d'Hermès Parfum
Hermès likes to underline the fact that
this parfum
is not so much about being a more highly concentrated jus as being one that offers "a deeper structure." Using "Parfum" on the bottle is nevertheless a visibly daring move encouraged by the success of the fragrance and the Hermès creative policy of being different...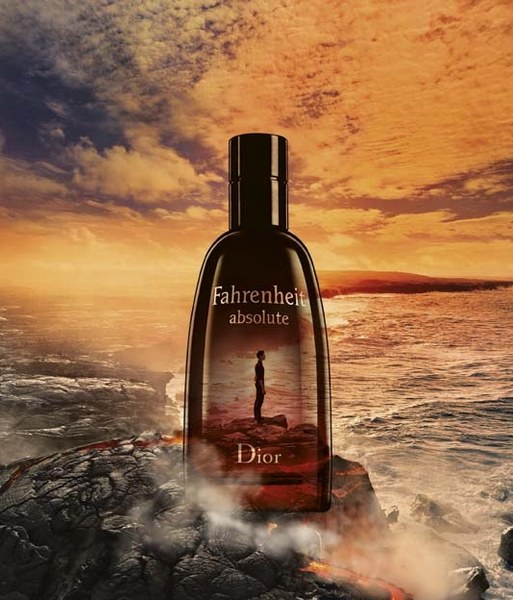 Dior Fahrenheit Absolute
A reworking of Fahrenheit that is smokier, deeper but also less multi-faceted than the original fruity-floral leather. It does however make the point that men ought not to just splash on some cologne but to be unafraid of
deeper textures
.
Azzaro Elixir
for Men
The perfume billed as a spicy oriental fougère with a deeper oriental signature is a twist on the original Azzaro for Men. Mystery, seduction, intensely sensual describe the fragrance. Yes, now men are encouraged to be
mysterious
too.
Guerlain Homme Eau de Parfum Intense
This new version is a
woodsier and rummier version
of the original Mojito accord. It borrows from the feminine olfactory code by promising more
sillage
or wake. Men are invited to not hesitate to leave a trail behind them that is both "
powerful and refined
," amped up by more patchouli, cedar wood and vetiver.
After all, it is not just women who can get a feeling of emancipation through the addition of more woods in their perfumes.
Davidoff Hot
Water
The fragrance
is a twist on Cool Water. The scent relies on wormwood, red chili and benzoin resin notes to suggest "
intense and sensual ardent passion
."
Like Guerlain Homme Intense, it promises an alluring
sillage
designed to be "
addictive
."
Men are starting to play hard-to-get too.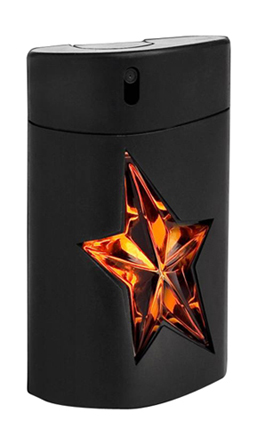 Thierry Mugler A Men Pure Malt
The scent is a more intense take on the classic peaty appeal of whiskey-smelling colognes. Aged and intensified in an oak cask following a technique inspired by
Cognac-making tradition
, it promises it "
gives new meaning to masculine sophistication
."
Don't hesitate to cross the aisles and try
Angel Liqueur de Parfum
which could also be seen as a unisex Parfum without saying it in so many words. It's intense, it's got patchouli, it smells of cherry wood. Be ahead of the trend.
Porsche Design The Essence Intense


It's a follow-up to the 2008
Porshe Design The Essence
which featured a molecule called Arctical creating extreme freshness in the scent. This version is deeper and darker with notes of Siberian pine, black pepper, cinnamom, Haitian vetiver, myrtle, juniper, bitter mandarin. It is both fire and ice.
Exclusively available in the Porsche boutiques


Next: Men's Fragrance Trends Fall/Winter 2009 - Part 1: Icy