Back to the 90s Aquatics - Looking Forward to the 2010s Aerials {Trend Alert} {Paris Photo}
La Seine - Ciel et Eau © Chantal-Hélène Wagner
From Aquatics to Aerials
By Chant Wagner
For some weeks now, I've been noticing a return to the famed evanescent textures of the 1990s in the roll-call of new launches. There are the aquatics of that era exemplified confidentially by Mario Valentino Ocean Rain for Men (1990), more resoundedly by New West for Her (1990) and L'Eau d'Issey (1992); the tea potions epitomized by Bulgari Eau Parfumée au Thé Vert (1993). Last year, the pillar fragrance Reveal by Calvin Klein was re-exploring the marine theme for a wider mainstream audience. Lady Gaga in the mass-market pinned her hopes on a tea-inflected fragrance with Eau de Gaga.
Is there a cyclical theory of the history of perfumery? Not to our knowledge, but this looks a lot like an episodic movement where people need to take stock, make a pause and look back at a previous decade before moving on in new directions. They will no doubt stop again one day to reflect back once more...
Because of the intrinsic sentimentality of perfumery lulls of fundamental creativity are necessary, I would argue, just to be able to stop and make room for reminiscences and let the past and the immediate future sink in. This is my theory.
Stopping to smell the roses is then not just about taking time off daily schedule to enjoy the sheer pleasantness of life, it is also on a broader historical level about stopping the course of time by reenacting an olfactory predilection for the past.
You can have revivalist violet fragrances which will echo retro eras of violet soliflores and posies and the lipstick scent of your mother; you can have an onslaught of sultry gardenias mimicking the allure of the 1940s; you can have green fragrances looking back at the 1970s.
In 2015, it is about a nostalgic retro yen for the 1990s. This is happening in fashion too, and since perfume is also fashion, it is little surprising that the transparency of the 90s aquas are having their moment sometimes with added twists. This is not just about the vernal equinox of annual fragrance-making with more wet perfumes released for spring-summer to add dewy sheen and smell to your skin, and a cooling effect to your senses when the weather heats up. It is about a fresh retro, nostalgic take on the 1990s. It sustains a renewed interest in more transparent textures translating for the current decade into more aerial textures. The water element is moving in the direction of the air element.
Proof is in the pudding.
Kenzo are releasing the aquatic floral Flower by Kenzo L'Eau Originelle which aims to capture a white poppy grown on a red stem. The phrase "of the origins" indicates that we're somewhere in the past. It could be an imagined primeval state of nature, but is also de facto a style hat tip to the 90s.
Notes are: an aquatic accord, ginger blossom, peony, freesia, and musks.
Bulgari are revisiting their watery, immerged roots with a new Aqua Divina (Divine Water) which is presented as a solar aquatic opus by a master of the luminous and radiant, if not perhaps primarily of the watery and aquatic, perfumer Alberto Morillas. If Aqua Divina hints at a period piece, it is less streamlined and benefits from the posterior gourmand research on salt in perfumery of the first decade of the 21st century (Fleurs de Sel; Womanity; Wood Sage & Sea Salt).
Main notes are: Salty bergamot, pink ginger, magnolia, sunlit quince, beeswax and nude amber.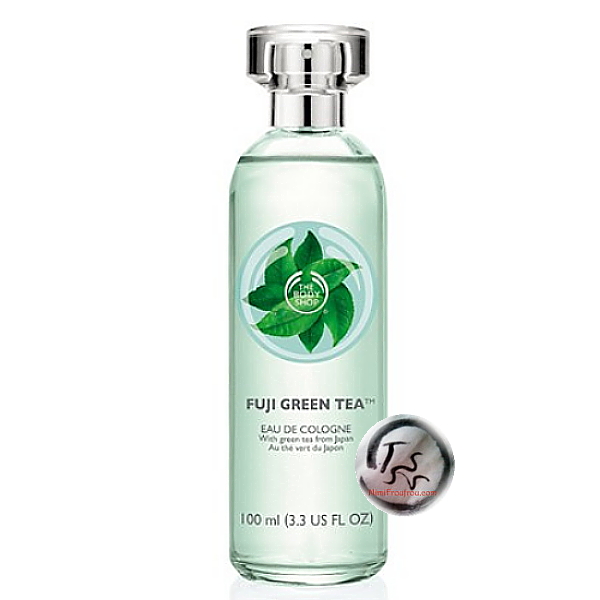 In the masstige area, The Body Shop are also paying homage to the iconic green-tea motif of the 1990s with a novel-for-them Fuji Green Tea Eau de Cologne.
Main notes are: green tea, bergamot, lemon, mandarin, camelia, jasmine and violet.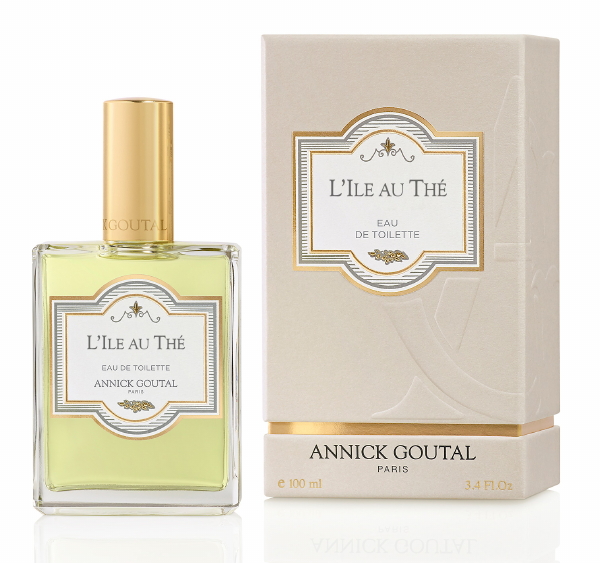 In the niche market, Annick Goutal are proposing a new tea composition, L'Ile au Thé, inspired by the island of Jeju in Korea and by the green-tea topos which was famously inaugurated by perfumer Jean-Claude Ellena for Bulgari in 1993.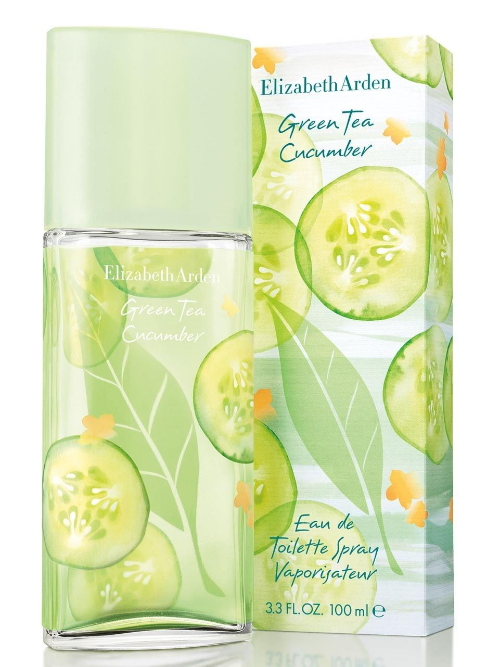 Elizabeth Arden are upping the ante regarding the wetness and dewiness of their annual green tea release with a thirst-quenching "wet cucumber" accord sloshing around in a tumbler of icy water in Green Tea Cucumber.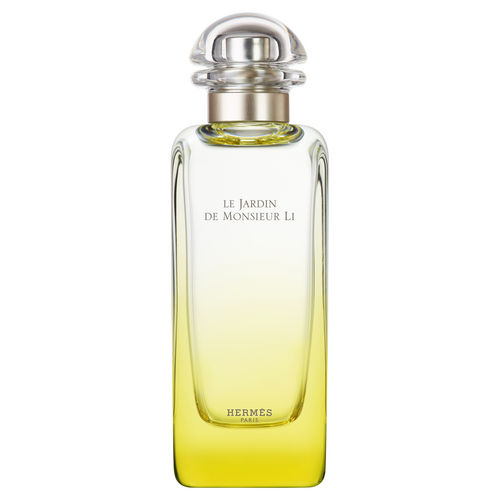 Hermès Le Jardin de Monsieur Li is the latest creation by arguably one of the persons who think most often about how to translate water and air into fragrance, with a few other colleagues like Olivia Giacobetti or more recently Serge Lutens with his Eau series. He is said to have invented the green-tea accord. Ellena thought about ponds, wet stones and bamboo shoots for this meditation-in-a-garden.
At the same time, the 1990s watercolor opuses are tempted by the element air, moving in a direction which is more contemporary. There is a new obsession with Ozone which might be a reflection of the current climate change issues and preoccupations with the environment.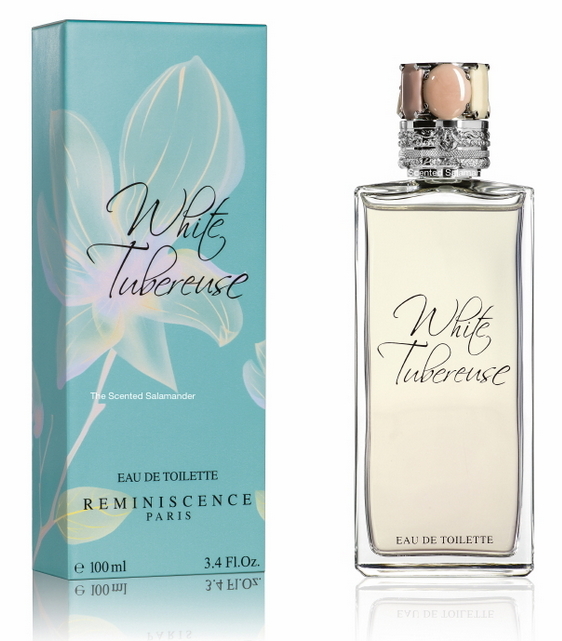 Réminiscence are launching two airier interpretations of a tuberose and a rose perfume with White Tubéreuse and Love Rose now available in eaux de toilette. Key words are "translucence"; "breath"; "diaphanous"; "airy". Remember them.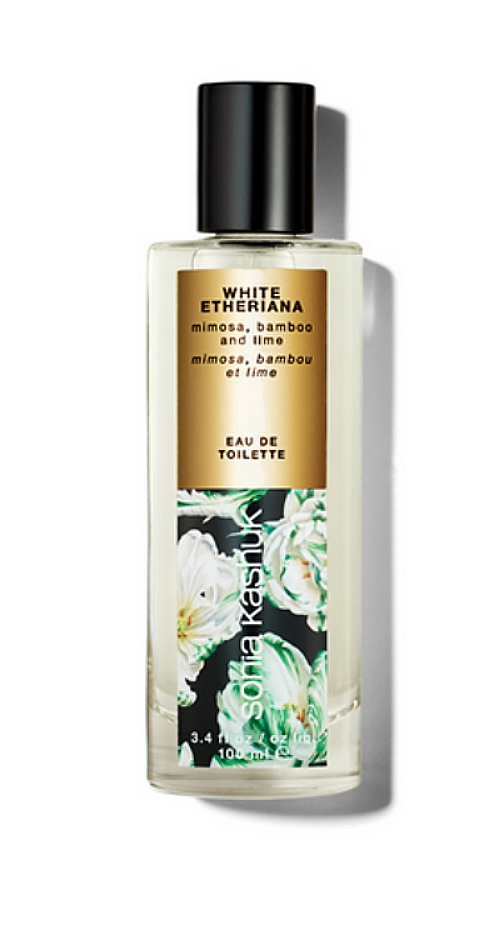 Sonia Kashuk relies on bamboo shoots, fresh mimosa, tulips and dewy violet to convey the sense of nowness with a perfume baptized White Etheriana. The name says it all. We want more ether, more purity and whiteness. Refer yourself again to KenzoFlower and its white poppy theme above.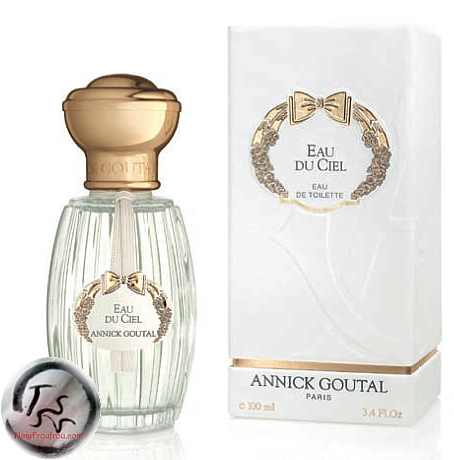 Annick Goutal again are thinking about airiness with a relaunch of Eau du Ciel. The brand have it both ways, tea and water with L'Ile au Thé while they bottle a corner of the sky with this "sky water". You can muse endlessly on the differences between the two and the play on differentiated textures. Sometimes you can't see the limit between water and sky - or only very faintly.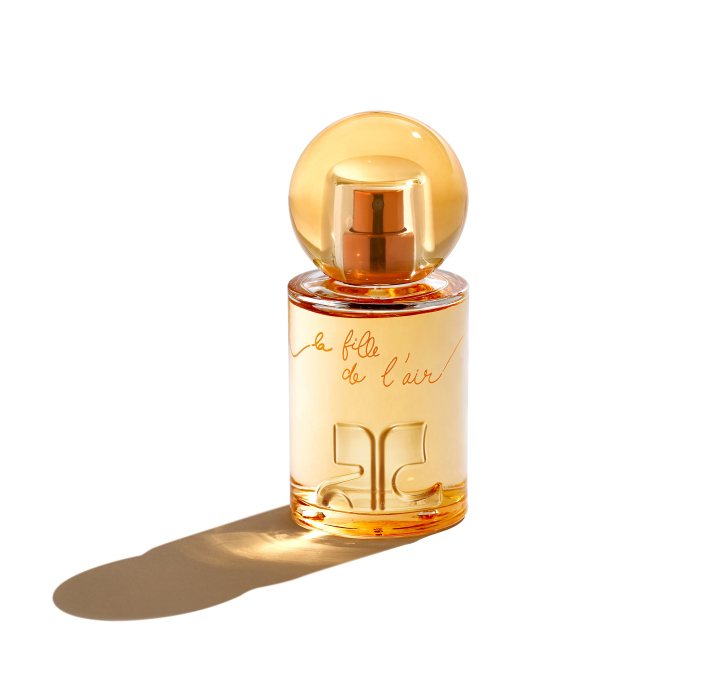 Courrèges partner with Air France for a fragrance called La Fille de l'Air hinting at escapism, and of course the skies. It's about the scent of air permeated by a blast of Neoprene.
Clean Air eau de parfum features a Mountain Air accord. The search for purity and serenity leads perfumers to recreate the atmosphere of the Himalayas in a bottle. Of course, "clean air" is also a message about the environment. In 2015, the aquatic and aerial themes are much more politically engaged than in the 1990s.
Demeter Mountain Air turns to the Alaskan landscape for reassurance about fundamental values regarding the relationship between humans and nature. It is about "crisp, clean and cool mountain air. Endless evergreen. Crystal clear water." You can dream of a better world thanks to fragrance.
Kate Spade Walk on Air intimates more airiness, more lightness of being thanks to the element air as a guide for sensations of happiness and optimism. Skies are forever blue in this springtime floral captured and bottled in a powder blue flacon.
The new Kenzo Flower in the Air Summer Edition continues to weave the supra light idea of floating, feather-light poppies in the sky now with a solar twist and in a lighter concentration destined for higher temperatures. Frosty rose, freesia, solar notes and white musks suggest a breath of fresh air in the sun.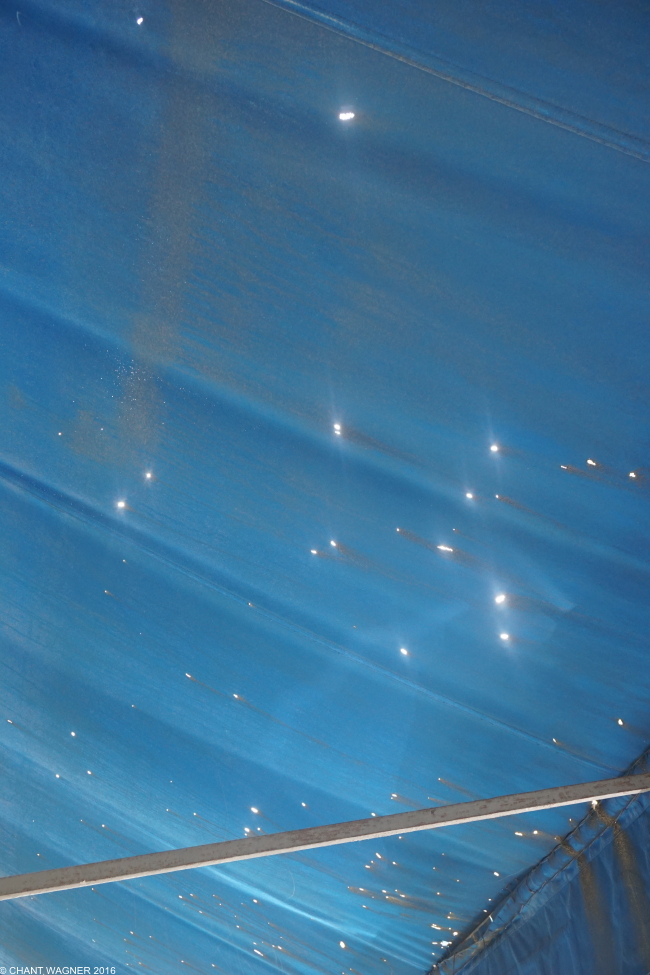 In 2015, water and air are back in perfumery. It is a trend which bridges the 1990s with the 2010s. Living in ever more environmentally conscious societies, we see perfumery echo those preoccupations with added intensity but also a welcome new lightness of being. We are putting our faith in renewable sources of energy: solar, eolian, aquatic. It is no surprise therefore to see these issues mirrored in olfactive forms. What is surprising is how consistent and collective the trend seems to be. Yes, the Asian markets may be beckoning but still, the ensemble effect is remarkable - and we were selective. There are more - and there will be more.
If there were more watery perfumes in the past, there is a definite interest in air now. We can't help but think that we do live in an era when people sell bottled water but we don't yet live in one where pure air is for sale. Some say, thay day may very well come.