Sonia Kashuk White Etheriana (2015) {New Fragrance}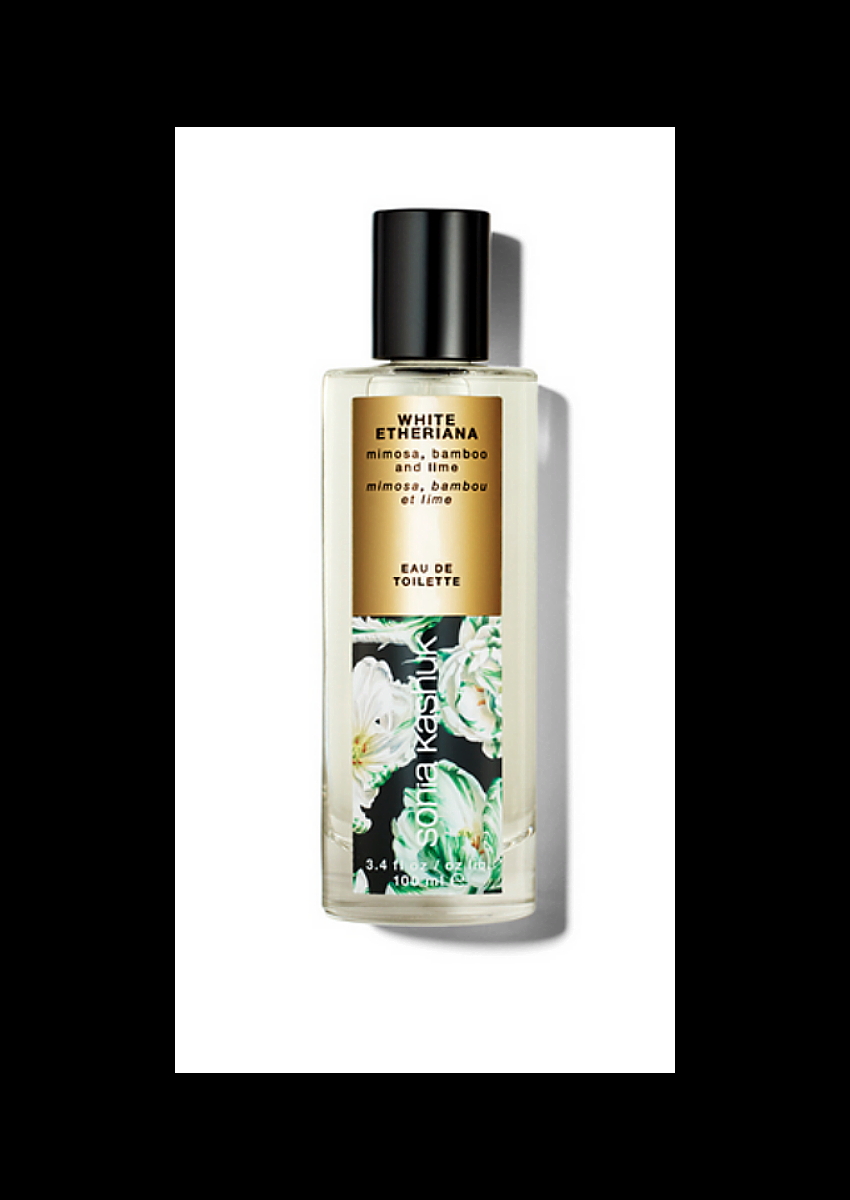 Courtesy picture © Sonia Kashuk
American makeup artist Sonia Kashuk has added a new perfume to her bath and body line for Target, which is called White Etheriana...
Just like its name indicates, the floral fragrance is said to be light and fresh.
The eau de toilette opens on top notes of Sicilian lemon, lime, Brazilian acai and a tulip accord. The heart showcases Provençal mimosa, bamboo shoots and dewy violet, while the base rests on patchouli, tree moss, peach skin and musk for a lasting, "sensual" finish.
Price is $19,99 for 3.4 fl oz.
The collection was inaugurated in 2013 with four fine fragrances: Pink Innocencia, Purple Seductia, Yellow Alluriana, and Red Promisia.