Shiseido Acquire Serge Lutens: Niche Fragrance Philosophy at a Turning Point {Fragrance News}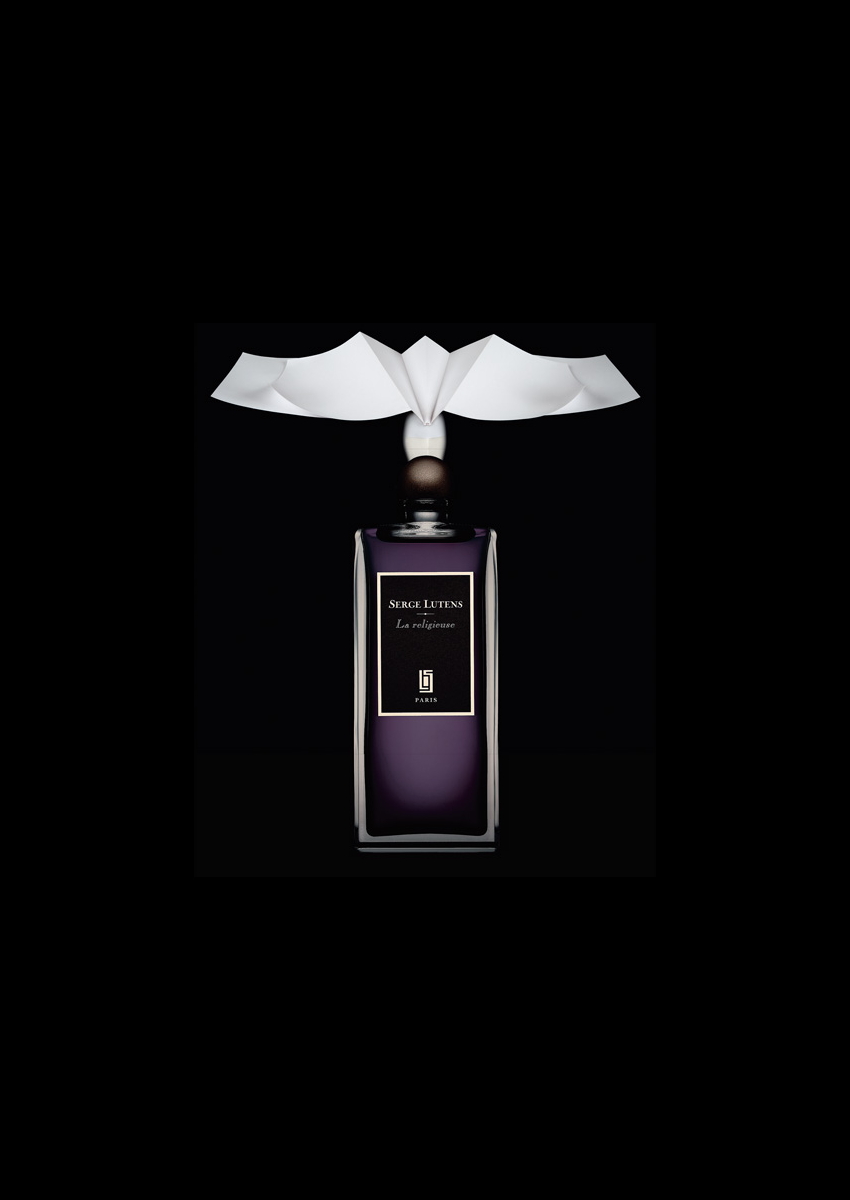 Photo © Serge Lutens - A visual for La Religieuse, the latest perfume by the brand
Japanese, pan-Asian beauty group Shiseido have announced they are proceeding with an acquisition of Serge Lutens color and fragrance business...
At a moment when giant beauty groups are interested in purchasing reputable niche fragrance and beauty labels, like Estée Lauder are doing with Frédéric Malle and Le Labo, while L'Oréal are still more focused on beauty brands proper like Carol's Daughter whose fragrance business is more marginal, the move to acquire Serge Lutens can be seen as a highly symbolic one.
Serge Lutens has been in a constant partnership with Shiseido since 1980. According to WWD, the plan is for the Japanese giant to keep Lutens at the creative helm of the label while giving it a more "lifestyle positioning". This plan includes opening more stores besides the exclusive boutique located at the Palais Royal in Paris and the current department store corners.
In fragrance industry lingo using the term "lifestyle" is considered to be a step below the positioning of "designer" fragrances. It might also be that the expression implies developing more home fragrance accessories, or more generally, making his perfumes more accessible. At any rate, this means that the relative elitism of the brand is going to undergo a reformulation.
Serge Lutens is considered to be a pioneer in the culture of niche fragrance creation. He has helped impose the idea that perfume creation can be driven by personal inspiration rather than trends. Even if in reality, the Lutens fragrance back stories are more faithful to this ideal than the Lutens perfumes proper, which also correspond to fragrance industry logics - see for instance how Féminité du Bois finds its "more lifestyle" counterpart in Dior La Dolce Vita - it remains that Lutens has been central a figure in creating new, heigntened creative expectations for perfumes.
Carsten Fischer, corporate senior executive officer of Shiseido said,
"I am happy that we can bring our cooperation with Serge Lutens to a new stage. The creativity and the style of the brand are unmatched,"