Annick Goutal Re-Launched Eau du Ciel (2015) {New Perfume}
The Annick Goutal boutique at night on Place St Sulpice, 75006 © 2015 The Scented Salamander
French niche house Annick Goutal have re-introduced a fragrance previously launched in 1985, which was discontinued ca. 2009, called Eau du Ciel (lit. Sky Water)...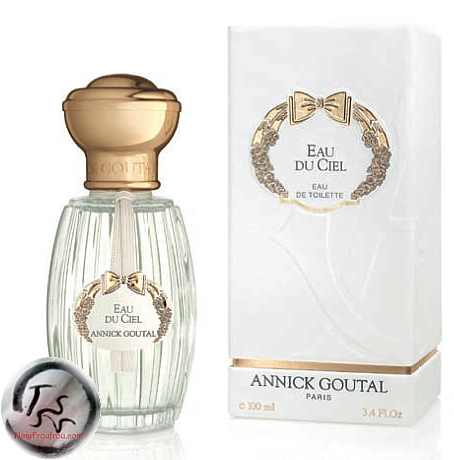 The green floral composition features notes of linden, iris, cut hay, rosewood, beeswax and white musks. It is very spring-like and fresh in its tonalities, until it warms up a bit later on. The brand likes to liken that evolution to the impression of changing skies.
The new window displays showcase the fragrance amidst clouds of butterflies, to emphasize it ethereal character, and on a backdrop of clear blue skies.
The disappearance of the scent had been regretted by many.
The eau de toilette is available in 100 ml for 104€.
Via press release