Drinking Tea by the Seaside - A New Wave of Maritime Fragrances in Perfumery Points to a 1990s Revivalist Movement {Trend Alert}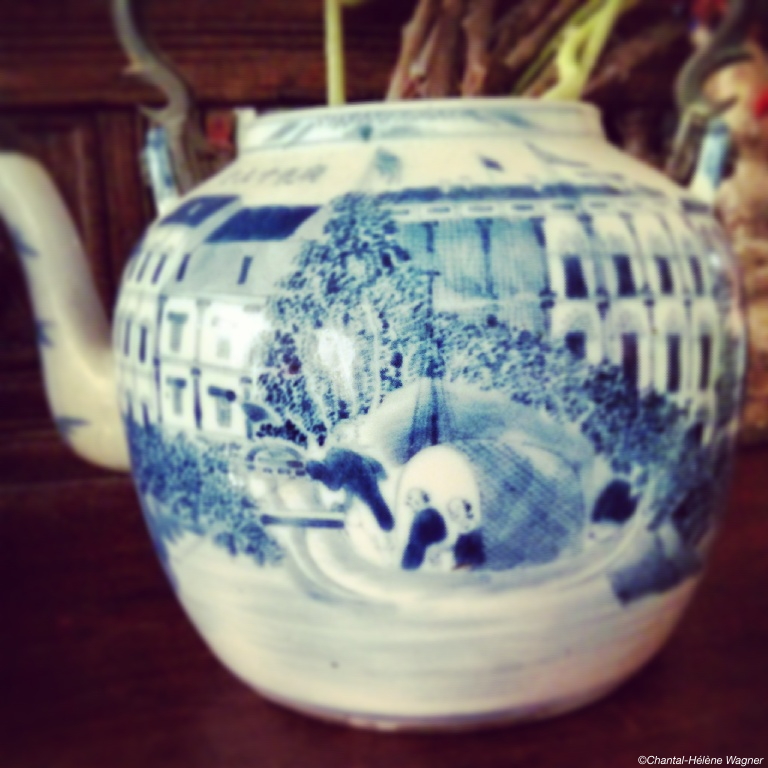 Drinking Tea by the Seaside
by Chantal-Hélène Wagner
I have been struck lately by a renewed interest in so-called "marine" notes. After noticing the trend appearing in niche perfumery, which usually is not very much enamored with this reputedly "unchallenging" accord often associated with New Freshness in particular in men's colognes, I had an Eurêka moment...
If one opus in perfumery might have revived the interest for the seaside as a motif more recently, and in creative perfumery more particularly, I would wager that we need to go back to 2013 when Hermès Epice Marine composed by perfumer Jean-Claude Ellena was launched in the fall, to understand the starting point of this revival.
It is in some ways a 1990s revivalist trend echoing the decade which saw the popularity of the misty ocean or transparent watery accord in Issey Miyaké L'Eau d'Issey (1992) by Jacques Cavallier but also Eau Parfumée au Thé Vert (1992), the latter by Jean-Claude Ellena too whose style matured in that decade.
It is a note in perfumery, which often trembles and hesitates between tea and sea.
As currently the world of fashion is having a bout of nostalgia about the 1990s trying to recapture what made it so characteristic, perfumery seems to be echoing this look back.
Hermès Epice Marine (2013) is the thoughtful fragrance which debuted the new revivalist trend of revisiting a pedestrian accord to many - in particular to perfumistas who are overly hung up on ingredients as opposed to treatment. Often perceived as a dull and bland accord, here marine notes get more disorienting thanks to spices brought back from sea voyages.
Jo Malone Wood Sage and Sea Salt (2014) Perfumer Christine Nagel, now at Hermès, also revisited seaside notes with a tea reference. This reminds us that Hermès have another opus which tackles the theme from the standpoint of one of its natural byproducts, ambergris, with Eau des Merveilles.
Santa Maria Novella Cala Rossa (2014) relies on the aromatic range of the seaside landscape where craggy cliffs are covered in dry, solar plants like the Everlasting flower.
Calvin Klein Reveal (2014) a new pillar fragrance from mainstream and youthful brand relies on a seaside theme with an ambergris and solar accord.
Review of Molinard Vanille Marine (1998); I might have gone down the 1990s nostalgia route too unknowingly with this 2014 review of a 1990s perfume.
Shalimar Souffle de Parfum (2014) Interestingly, a flanker to Shalimar appeared next as a vanilla opus laced with sea breeze.
Lady Gaga Eau de Gaga (2014) - This is not exactly maritime but there is in it the beginning of a marine accord except it goes more in the direction of a tea accord.
Keiko Mecheri Embruns (2014)
Mac Turquatic (2011) is relaunching this fall of 2014 with two new body products
Reminiscence Rem (1996) got a revamped bottle with a very discreet change as a new red little fish appears on the bottle.
The trend appears even in olfactory theatre as evidenced by The Shipwrecked House contrasted with a more comforting "home" perfume.
A subset of this trend appears also in airy floral compositions like Eau de Magnolia by Frédéric Malle (2014) or the upcoming Mod Noir by Marc Jacobs (2015), an airy gardenia.