Guerlain Shalimar Souffle de Parfum (2014) {New Perfume}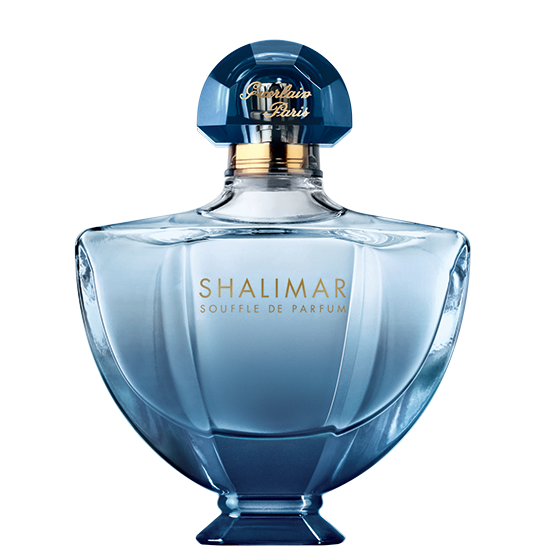 After Eau de Shalimar, Try Air de Shalimar
Guerlain have released a new flanker to the 1925 classic oriental Shalimar called Shalimar Souffle de Parfum...
The olfactory shape of Shalimar has undergone several re-interpretations over the years, most notably with Shalimar Light (2003) and Eau de Shalimar (2008) and more recently, Shalimar Parfum Initial and Shalimar Parfum Initial L'Eau destined to a new generation of Shalimar wearers. Limited-edition twists have also been offered.
The new "tender floriental" eau de parfum affirms the principle of air over water this time and is signed by in-house perfumer Thierry Wasser.
"Now, Thierry Wasser has breathed new life into this legendary perfume, taking it to the heights of sensuality in an entrancing, luminous creation to be worn like a precious jewel. Shalimar Souffle de Parfum, a gently perfumed caress."
It is described as being "fresh, luminous, cocooning," opening on hesperidic nuances of bergamot, mandarin and lemon while unveiling a floral heart of jasmine sambac blended together with "an unprecedented orange blossom water absolute note."
"Deep inside" the fragrance develops dual-origin notes of vanilla sourced from Tahiti and India counterpoised with an overdose of white musks.
The nose's secret weapon is reported to be orange blossom water absolute to emphasize the honeyed facet of the scent.
Available in 100 ml, 50 ml and 30 ml.