Upcoming Bottega Veneta Women's Perfume {Fragrance News}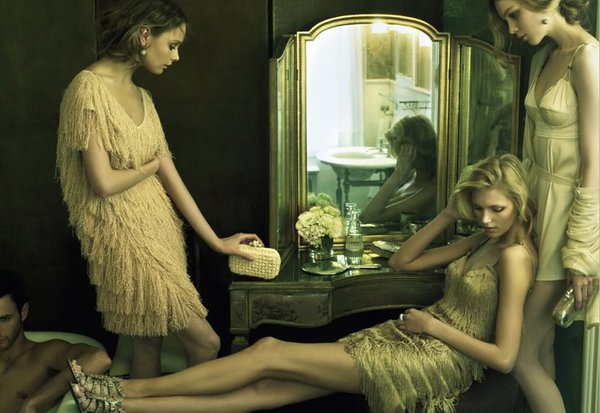 Italian lifestyle and fashion brand
Bottega Veneta
just reached an agreement with Coty, Inc. They will launch a personal women's perfume in 2011 as their first foray into the fine fragrance world, to be followed by others.
2005 saw an earlier fragrance collaboration between them and L'Artisan Parfumeur for a collection of 4 candles wrapped in the trademark leather of the brand and scented to rhyme with the 4 seasons...
Coty admit that although they are more often publicized due to their involvement with the celebrity fragrance market, the biggest share of their business rests with the lifestyle and designer fashion perfume brands.
CEO of Coty, Bernd Beetz said,
"Developing prestige fragrances is a key focus for Coty and it is something we have done very well," said Beetz, noting that the company took Marc Jacobs' scents from a $5 million-a-year business at its acquisition to a $100 million-a-year business. "We have always built our fragrances on three pillars: fashion, celebrity and lifestyle, and this is also true going forward. While our celebrity fragrances get a lot of press, the celebrity pillar only accounts for about 10 percent of our business. Our biggest pieces are fashion and lifestyle, and we believe this license plays to the strengths of both. Bottega Veneta's sophistication and elegance will mean a very exciting project."


Via WWD