Yves Rocher Obituary - Décès d'Yves Rocher (April 7th, 1930 - December 26th, 2009) {Fragrance News}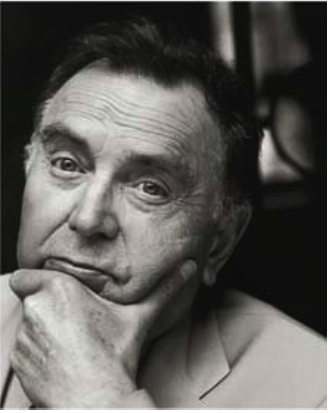 Yves Rocher
, President-Founder of the Yves Rocher Group, the world 18th leading business company, died in Paris at the hospital Lariboisière on December 26th, 2009 from a sudden vascular brain accident.
Yves Rocher was born on April 7th, 1930 in a village of Brittany in France called La Gacilly in the Morbihan region to which he remained attached all of his life. A French entrepreneur with a global reach extending to more than 30 countries but also a man of roots he had vowed early on to fight poverty in his own backyard.
As quoted in the press release,
"«One day La Gacilly will be famous and prosperous»; This is the oath Mr. Yves Rocher made in 1959, while Brittany was depopulating, hit by the rural exodus. 50 years late, La Gacilly has become an important job basin.

Mayor of his native village from 1962 until 2008, Mr Yves Rocher has been considerably involved in the political and economic life of his region, which he loved so much."


Yves Rocher had retired in 1992 but decided to go back to the presidency of the Group after his successor and son Didier died accidentally in 1994. He is survived by his two other sons Daniel and Jacques, Bris, his grandson and other members of his family. It is Bris Rocher, his 31-year-old grandson, son of Didier, who is now the president of the Group. The Yves Rocher Group remains a family-owned business (controlled at 75‰)...
The Yves Rocher Group was started as a mail order beauty company in 1959. The debut beauty product was based on a recipe transmitted to Yves Rocher by a Breton medicine woman and making use of the plant Lesser Celandine meant to combat hemorroides which he developed in his family attic. The first brick and mortar store was inaugurated on Boulevard Haussmann in Paris in 1969, where it is still to be found facing Le Printemps. In December 2009, a flagship store was reopened at 102, Avenue des Champs Elysées following the new guidelines proposing a space conceived as an ecological one called L'Atelier de Cosmétique Végétale (The Vegetable Cosmetics Workshop). So far, 200 stores out of the 1600 have been redesigned following these principles. Mr. Yves Rocher is considered a pioneer in the realm of ecological beauty.
The Yves Rocher brand is well-known for its philosophy of accessible, nature-inspired beauty products and perfumes, the latter being often entrusted to famous perfumers whose names are promoted together with the scents. Although politically a man on the right of the political spectrum, his understanding of beauty needs translated into a very broad, democratic approach.
The Group now comprises both beauty and lifestyle brands: Daniel Jouvance, Dr Pierre Ricaud, Galerie Noémie, Isabel Derroisné, Kiotis, Petit Bateau (bought in 1988) and Stanhome (bought in 1998).
According to AFP, Yves Rocher is to be buried in La Gacilly on Wednesday December 30th at 10 am in a private ceremony reserved to the family members, friends and a few official authorities.
Picture courtesy of Yves Rocher