L'Occitane Fleurs de Cerisier 50ml, Cerisier des Oiseaux, Rose Confite (2010) {New Perfumes}
L'Occitane en Provence
have received three new perfumes to welcome spring 2010, two cherries and one rose...
Fleurs de Cerisier
/
Cherry Blossoms
was launched in 2007 and is a bestseller of the brand in France. It is a simple without being over simplistic, pretty watercolor rendition of cherry blossoms with nuances of freshly cut grass and a woodsy base notes including cedar. It is now available in a new 50 ml size (32€).
Cerisier des Oiseaux
(lit. The Birds' Cherry Tree) /
Wild Cherry Tree
is a new limited edition presented as a fruity and woodsy interpretation of a cherry tree with nuances of wild flowers and tart berries and a woodsy sillage.It is also muskier than Fleurs de Cerisier with a realistic note of gentle, lady-like perspiration or
glow
as they used to say.
It is available in a
concrète
(12€) or solid stick and eau de toilette in 50 ml (32€) and 100 ml (39€).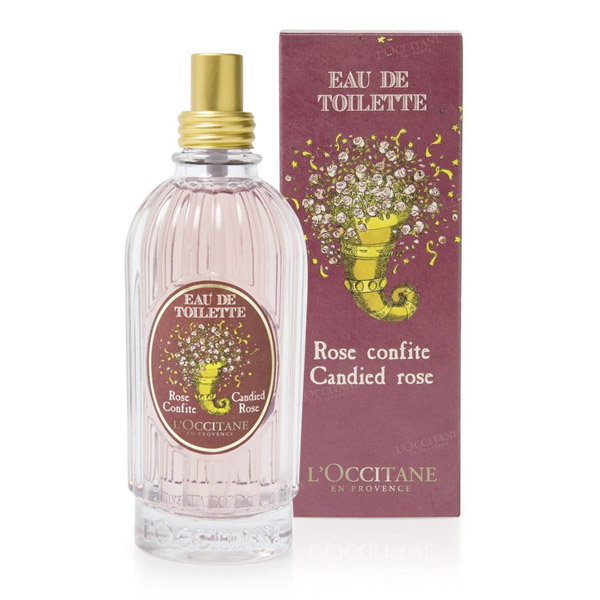 Rose Confite /Candied Rose
is inspired by the gourmand vision of crystallized rose petals. It is a limited edition. The rose here is petal-y, soft and fruity. 35€