Pears' Soap New Smell Put on Trial on Facebook {Fragrance News}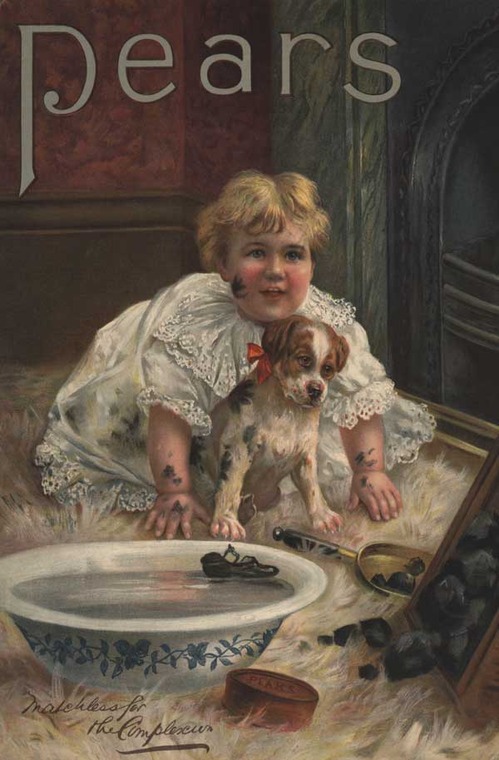 Long-time consumers of Pears' Soap the first transparent glycerin soap created by Andrew Pears in 1789 - 221 years ago - had been noticing lately that its scent seemed to have changed and apparently not for the better (I have an unused Pears soap but bought a year prior to the reported change.) Complaints range from its smell giving off strong notes of tea tree oil, frankincense and just being downright "horrible." Being what it is, a modest yet serious institution of British and international hygiene, consumers who have been using it for 40 - 50 years and can recall their ancestors using it before them became irate. A Facebook group was formed called '
Bring Back The Original Pears Soap
.' An eloquent passage is provided by Lyn Westerman,...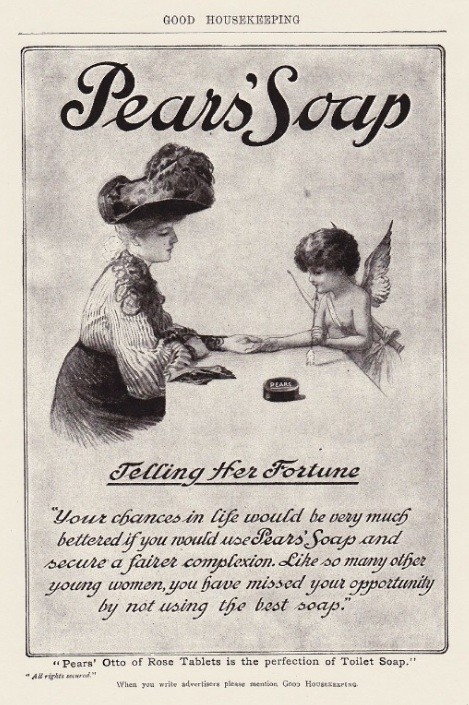 "I've used Pears Soap all my life (well over 40 let's just say and honestly looking much younger), as did my mum and grandmother. It's iconic; quintissentially [sic] English, and I've never trusted any other soap on my face even having had it sent out when I lived in the Middle East for 5 years.

Admittedly I haven't yet seen or tried the new 'version' but how can you call it Pears Soap if it isn't? It's like marketing say, dandelions by calling them roses and expecting people to expect them to smell, look and act like roses. "A rose by any other name may smell as sweet" - but not vice versa.

I will look for a traditional chemist with old stocks and buy up as many as I can and then look for an alternative.


But I feel gutted. Cheated. Aren't we allowed to keep anything English?"


The ad above from the pre-1900 period already raised issues of authenticity,

"There are soaps offered in substitution for PEARS' which are dangerous - be sure you get PEARS'"...

The result of the Facebook campaign and letters of complaint sent to Hindustan Unilever based in Bombay which makes the soap have forced the company to promise a return to near normality from March 2010. They said that "
it will be much closer to the original by March this year
," not that it will be the original though. The scent and soap formulae were changed at the end of last year in October 2009. While Hindustan Univelever stresses that the reworkings were for the better and were thought to be more eco-friendly, they've had to admit now that the reformulation was not quite right.
The Telegraph
published an article about the issue and provided comparative lists of ingredients while detailing the meaning of the new ingredients. Here are the descriptions of the ingredients,
"The original listed ingredients are: Sodium Palmitate, Natural Rosin, Glycerine, Water, Sodium Cocoate, Rosemary Extract, Thyme Extract, Pears Fragrance Essence.
The listed ingredients of the new soap are: Sorbitol, Aqua, Sodium Palmate/stearate, Sodium Palmkernelate, Sodium Rosinate, Propylene Glycol, Sodium Lauryl Sulfate, PEG-4, Alcohol, Glycerin, Perfume, Sodium Chloride, Sodium Meta Bisulfite, Etidronic acid, Tetra Sodium EDTA, BHT, Cl 12490, Cl 47005, Benzyl Benzoate, Benzyl Salicylate, Cinnamal, Eugenol, Limonene, Linalool."
I am trying to find a mention of otto of roses as it appears on an advert dating back to 1905, but to no avail. Perhaps it is part of the Pears Fragrance or perhaps it went away with a previous reformulation.
Cosmetics International reports that consumers in India complained as well.
Picture 1 from got2findit4u on eBay.

Picture 2 from worthpoint.com