Narciso Rodriguez for Her, Her Iridescent Fragrance (2010): Narcotic for Her {Perfume Review} {New Fragrance}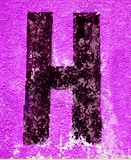 Her Iridescent Fragrance
by
Narciso Rodriguez
is the newest flanker to the very successful Narciso Rodriguez for Her franchise which debuted in 2003. Narciso Rodriguez perfumes - it is my contention - do so well because the designer behind the label is really interested in fragrances.
Contrary to what the laconic explanations given by the brand might lead you to believe, the change is not just about a lighter construction or shimmer added to the scent. "
This light and luminous interpretation of 'for her' eau de parfum leaves skin delicately scented and iridescent, like a veil of silk. The perfect product for spring."
It is not even a straightforward lighter twist on the sweet fruity Egyptian musk sillage (orange blossom + osmanthus) which has become such a standard attractant note in neo-chypres today. If copycatting can be irritating from an author's perspective (perfumers
Francis Kurkdjian
and
Christine Nagel
here), the upside of it from an industry-of-desires perspective is that like in fashion, it co-feeds collective lust for similar - and hence predictable - signs and objects.
As is often the case, the words used here of "light" and "luminous" only describe the scent partially. Mostly they are felt in the need to reapply the scent often despite its narcotic feel and perhaps also because it is a perfume which is on the addictive side. And if these words were put there to fulfill a psychological function such as raising your expectations in a given direction and then overtaking you by surprise, it worked...
As soon as I smelled the new perfume on one of the black ribbons lined with the brand's name in pink sprayed with the new scent which were handed out, I thought "this is delicious." By this, I do not mean to say that it's done in a gustatory manner although the effect turns out to be based in part on a higher dose of vanilla than in the original fragrance but which was used more to give the impression of a deeper sensual potion rather than a sweet gourmand one. What strikes me in this Iridescent version is how the Eau de Parfum smells heavier, oilier and more heavy-lidded, as if the texture which must have been reworked to accept the nacre particles had become more akin to that of an oil perfume. The "oiliness" might also come from the osmanthus note which presents this facet. But the most desirable part for me is that the new version manages to smell suggestively of intoxicating indoles and beautiful putridity. The perfume starts with notes of rosey red wine and continues to unfold with desirable fecal and indolic nuances. There is a new more languid beat to the perfume which evokes furthermore for me the equally coveted aroma of near-rotting fruits and flowers. The composition has become rounder as well.
I was afraid of having fallen a quick consenting victim to alluring commercial top notes which would reveal a pale little trace of a scent in the end. But it is not so. The only pale trace left by the scent is that of its shimmer which is extremely discreet not to say nearly invisible but looks great and dynamic in the bottle which offers the advice "
Shake before use - Agiter avant emploi
" on a transparent sticker. A stopover at a florist in whose store springtime jasmine indoles were filling the air further convinced me of the indolic thrust of NR Her Iridescent Fragrance. I suppose also it must be aldehydes which give a slight nuance of savon de Marseille (Marseilles Soap) to the new Eau de Parfum. It further contributes for me to the interesting new balance of notes, its unexpected twists.
In the US, Her Iridescent Fragrance is currently a Saks exclusive avaiable for $78 and $58.