Notes on Marc Jacobs Daisy in the Air or Garland Edition: Different Color, Same EDT {Hasty Review}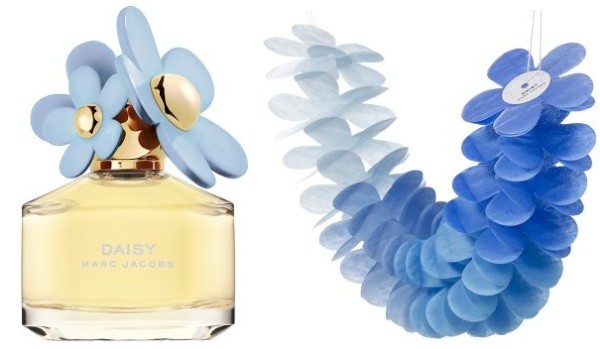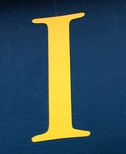 I have seen some ambiguity arise in discussions around the new 2010 spring "Daisy in the Air" packaging, per Sephora, officially called the
Garland - Guirlande Edition
on the box which is color-coded blue and comes with a garland to be used as a home fragrance device: you spray your Daisy onto it and it will fill a room with the scent.
Some people think it smells different and others say it smells the same. Since there is quite a bit of (sometimes justified) paranoia regarding covert reformulations of scents, I made sure to go check it out myself and clarify my impressions about it...
I tested the fragrance from the new blue Daisy Eau de Toilette bottle which was sourced from the US market while bearing the mention "made in France" and tested it against the original jus in a fresh white Daisy bottle. To my nose they smell identical. I really did not experience any hesitation or any sense of ambiguity.
So, it is possible that the new color might influence your perception of the scent as you are invited to "
let delicate blue daisies bring fresh air and blue skies inside
"..."and "
keep your head in the clouds all day!
" but if you do not focus too much on the visual suggestiveness of the packaging but rather just on the smell, they are the same, provided both scents are from freshly opened bottles.
Another potential cause for confusion might be that people are unconsciously comparing the eau de toilette in the blue Garland edition with the eau de parfum formulation in the black and gold bottle.
Great drydown by the way!