Antonio Banderas The Secret (2010): Look through the Keyhole {New Perfume} {Celebrity Fragrance}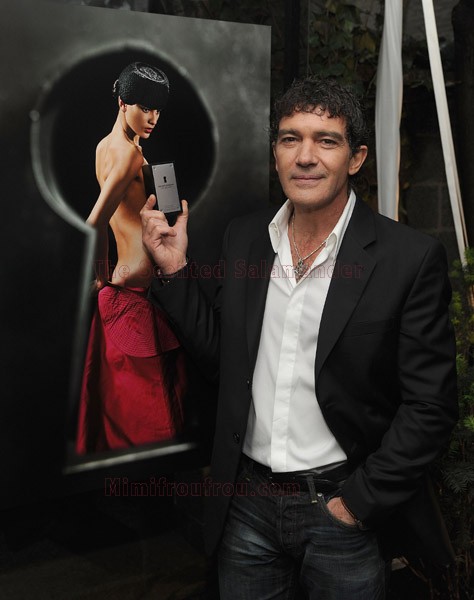 Actor
Antonio Banderas
has visibly decided to class up and sex up the Banderas portfolio for the launch of his 7th fragrance called
The Secret
. At the launch party which took place at Instituto Cervantes in New York City on May 12, 2010 the new men's cologne elicited rapt reviews regarding its packaging which is a step-up from his current offerings. Puig spokespersons pointed out that The Secret had been designed like a prestige fragrance while it will be distributed in the mass-market.
The launch party featured photography by Banderas which was auctioned for charity. This also gave an unique opportunity to play with the concept of peeping through a keyhole. One picture that was given pride of place was one illustrating the classic Hispanic theme of the matador but with the twist of showing a naked woman matador, save for the cape she holds very loosely (following pictures are maybe NSFW)...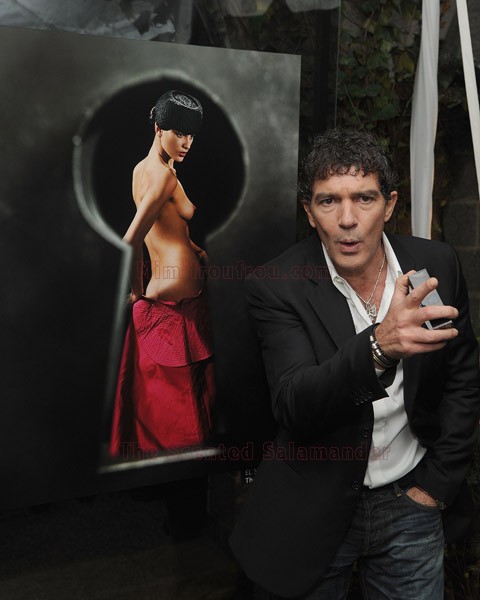 Although his photography of the intimate world of women is not part of the official advertising campaign, Banderas underlines that the new fragrance reflects his bolder self and this includes his activity as a photographer.
The new cologne to be launched in August 2010 was created by
Elisabeth Vidal
of the Puig Perfumery Center together with
Cristophe Reynaud
of Givaudan. It features a boozy note. The scent is described as a fresh and spicy oriental.
The Eau de Toilette has top notes of mint and white grapefruit; a heart of cinnamon, pepper and apple liqueur accord. Base notes are tonka bean, woods, musk and leather. It is priced higher: " the 1 oz. priced 5 percent higher than existing Banderas scents at $24. The 1.7-oz. eau de toilette spray is line priced at $31.50."