Are Perfumistas Spoilt Brats? And The Hotel-Bathroom Test to Replace the Desert-Island One {Scented Thoughts}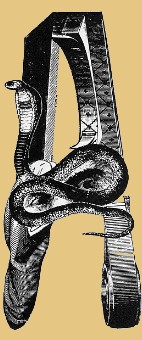 As I am smelling the drydown of the new
Trésor in Love
in the quiet of the night, I have to ask myself: aren't perfumistas simply spoiled brats when it comes to fragrance? Honestly, this smells good. Earlier on today, while I did give it good points I was also being critical of its detergent-like white musks leanings. Its caving-in to "commercial" tastes.
But it occurred to me that if I were smelling this perfume as my only possible fragrance to be had at hand, that I would have found, say, in a bathroom hotel in a foreign country, I would be very happy with it.
So, I propose that from time to time when the hour of judgment comes, instead of pursing lips at the banality of this and that note and sighing with dissatisfaction, just to remember that in each (good) fragrance there is something inviting about it, a friendly voice, a sense of the familiar and human warmth. It may not be absolutely original if you compare it to the competition on the market trying to decide which perfume it is best for you to purchase, but it is good...
It is satisfying for the person who needs only one fragrance, and not as some perfumistas have, hundreds of perfumes. A reader contacted me once and even lifted the veil on thousands of fragrances. In such cases, you get a distorted picture of reality and forget the person who is happy with just one scent at a time because it's nice to wear a perfume but she or he has other more pressing issues that occupy their mental space than to get excited or antsy about the next best thing.
I am not blaming perfumistas, and I also think that the fragrance industry is encouraging this purchasing habit which can be hard to resist. You can be a happy perfume connoisseur too no doubt. But I think that it's good not to lose touch with common sense and realize that a good perfume has its place in the world. And "good" is also an interesting quality that is not easily reached even it it does not necessarily bear any pretension to reform, avant-garde and revolution.
Instead of thinking about what ultimate fragrance you would carry with you if you had to be stranded on a desert island and you are running through your perfumista's files trying to decide, you can reverse the test and think what would I think about this perfume if it were the only one that was actually to be found on the island? Personally, there are still subpar fragrances that I would not wear. There is also theoretically the risk of finding bottled perfume less suave than the natural smells on the island. But if you replace the desert-island test with the bathroom-hotel-in-a-foreign-land test, then the thrust of your reasoned judgment might change and you might open up to a fragrance instead of sniffing at it all too readily.
Pic: She married her boss, 1935