Lorenzo Villoresi Iperborea (2010) & New e-Boutique for the Master-Perfumer from Florence {New Perfume} {Scented Paths & Fragrant Addresses}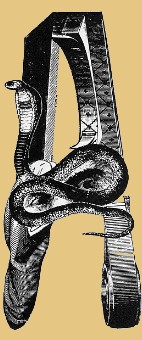 Announced early on, but confirmed only recently at Esxence 2010 in Milan, a new fragrance by
Lorenzo Villoresi
called
Iperborea
(Hyperborea) will be launched in September this year. The Florentine master-perfumer is a recipient of the
François Coty prize
, now renamed Cosmetic Valley prize.
Iperborea is said to be inspired by the myth of the Hyperborean people living beyond the Borea wind at the far end of the septentrional countries in a region where the sun never sets and happiness reigns. This myth translates for Villoresi into a floral perfume which is evanescent and fresh but not cold...
The composition is further described by the perfumer as a fresh floral which is almost crunchy without the warm and enveloping notes of classical floral perfumes done in the style of the Islamic garden bouquet created with an excess of tuberose, jasmine, rose, by contrast with muguet and white florals.
Villoresi also announces that they will have to reformulate several perfumes in their collections due to the legislation on raw materials as well as the lack of availability of some of the natural ingredients.
The perfume house has now a new e-boutique with very comprehensive ranges for each of their perfumes. You can buy home accessories or even perfume-appreciation accessories like a blotter-holder or books including one by Lorenzo Villoresi in Italian on the art of the bath. A samples kit of all 16 perfume house fragrances in eau de toilette version can be purchased for 36€.
Iperborea info via
extrait.it
New online boutique at shop.lorenzovilloresi.it