Court of Appeal Upholds European Ruling in Favor of L'Oréal but Proffers Social Criticism: "Poor Consumers are the Losers" {Fragrance News}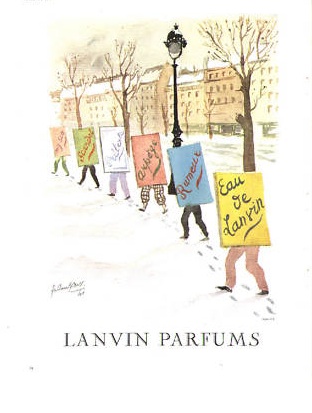 In a rare case of expression of revolt and contempt against a judgment that themselves
The Court of Appeal
had to give in favor of
L'Oréal
thus upholding a judgment made by the
European Court of Justice
, which both end up recognizing the copyrights of L'Oréal on their perfumes,
Lord Justice Jacob
said,
"The ECJ's decision in this case means that poor consumers are the losers. Only the poor would dream of buying the defendants' products. The real thing is beyond their wildest dreams"....
"Yet they are denied their right to receive information which would give them a little bit of pleasure; the ability to buy a product for a euro or so which they know smells like a famous perfume."



The judge added that the only potential "harm" to the trademark owner "would be letting the truth out - that it is possible to produce cheap perfumes which smell somewhat like a famous original."
I don't know how this ruling is going to be interpreted in the future more generally to fight copycat perfumes by other competitor prestigious brands. One of the hurdles for putting in place a copyrights system for fragrances is that copying is widely practiced in the fragrance industry with the assumption that perfumery is a traditional craft, not an art, and that perfumes are not unique oeuvres but recipes to be disseminated.

Read more in The Financial Times: L'Oréal Perfume Ruling Upheld