Flora EDP by Gucci (2010) {Fragrance Review}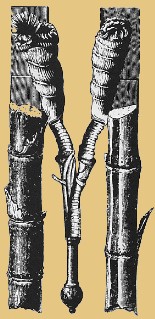 My first impression of Flora Eau de Toilette by Gucci when it came out in 2009 was a positive one, but I never got around to reviewing it. So here's something to sink your teeth into, a review from the
Daily Makeover
*. This account is for the new version of Flora out this year in the more intense Eau de Parfum concentration.
Try it and let us know what you think!
"We've seen our fair share of floral fragrances, but this one is anything but your typical flowery perfume....

"The rich and concentrated eau de parfum features strong notes of rose, osmanthus, sandalwood and patchouli to give the scent its dramatic sensuality. The lush flowers combine with the warm undertones to create a sultry, seductive scent that instantly put us under its hypnotic spell.
Price: $80"
Related Daily Makeover articles:
Davine's Melu Split Hair End Serum
DDF Revolve 400X Micro-Polishing System
How to get Charlize Theron's Flawless Skin
*This fragrance review as well as the other Daily Makeover stories showcased here are selections from a weekly roundup by the Daily Makeover editors.The Scented Salamander / Mimifroufrou.com is affiliated with the network as a member of the Beauty Blogeratti.