What the Heck is Lorenox? {Ask Marie-Helene}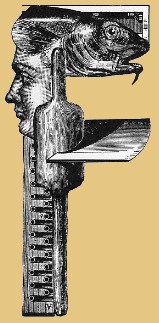 Flora
asked the other day in a comment (sorry again for the comments issues btw, we' re going to fix that!) about an ingredient called
Lorenox
listed in the perfume notes description for the
new Josephine Baker perfume
by
Sephora
(France exclusive at this point.) Since the comment is old and the answer will be useful as I couldn't find it on the world wide web even by doing deep search, or in my books -- cool, a scoop! - I've decided to move it up here.
Flora wrote "
Sounds interesting - but what the heck is lorenox? I Googled it and this review came up! :-)
" Keep reading for the answer....
So this turned into an Ask Etat Libre d'Orange post because I didn't know myself and turned to the relevant parties. ELO are the perfume house who created the new Josephine fragrance for Sephora.
As it turns out, LORENOX© is a recent captive aromatic molecule which was designed by the Research and Development Department of MANE in 2009. "Captive" means that it belongs exclusively to the company that created it and while you could smell it in fragrances that they develop, you cannot access it outside of the finished, elaborated form. Only MANE perfumers are allowed to use it.
OK, but how does that smell like? ELO says that LORENOX does not smell of just one thing but that it presents at once woodsy, ambery and leathery facets.
Pic: dreamfactoryblog.files.wordpress.com