Scented Quote of the Day, from Zelda Sayre Fitzgerald: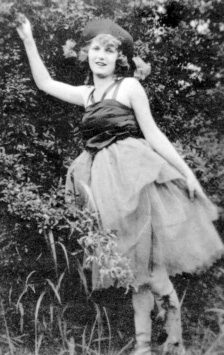 "Yellow roses she bought with her money like Empire satin brocade, and white lilacs and pink tulips like moulded confectioner's frosting and deep-red roses like a Villon poem, black and velvety as an insect wing, cold blue hydrangeas clean as a newly calcimined wall, the crystal-line drops of lily of the valley...
she bought lemon-yellow carnations perfumed with the taste of hard candy, and garden roses purple as raspberry puddings, and every kind of white flower the florist knew how to grow. She gave Madame gardenias like white kid gloves and forget-me-nots from the Madeleine stalls, threatening sprays of gladioli, and the soft, even purr of black tulips. She bought flowers like salads and flowers like fruits, jonquils and narcissus, poppies and ragged robins, and flowers with the brilliant carnivorous qualities of Van Gogh."