Roget & Gallet: El Arte del Perfume de 1862 a Nuestros Dias, June 30 - October 3, 2010 {Scented Paths & Fragrant Addresses}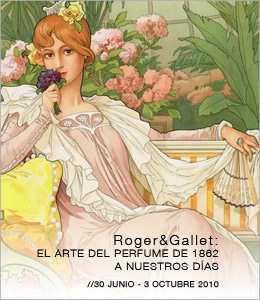 The Spanish ethnological museum
Museo del Traje
in Madrid has inaugurated an exhibition devoted to the French perfume house of
Roger & Gallet
and their own collections, in particular from the standpoint of design and the art that was created by and for the brand. The exhibition is entitled
Roget & Gallet: El Arte del Perfume de 1862 a Nuestros Dias
and will run until
October 3, 2010
....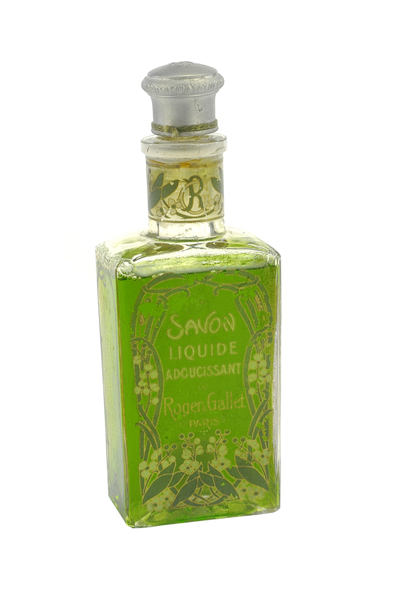 More than 250 artifacts are on display which cover an earlier period than the one alluded to in the poster, 1802 to 1960. There are creations by
Louis Chalon, René Lalique, Baccarat, Alfons Mucha and Martin Szekely.
Among the exclusive objects showcased is a rolled-parchemin-like bottle which
Jean Marie Farina
created for
Napoleon
to slip in his boot as he was a fervent user of eau de Cologne which he used in frictions. The exhibition reveals also the cosmetics that bore Roget & Gallet's name, like the three-colored pencil with black for the eyes, red for the mouth and perhaps cheeks, and blue to highlight the veins on the arms, a sign of social distinction at the time.
Via
artespain
; museo del traje