Dita von Teese Will Wink at You if You Order a Perrier {Beauty Notes - Icons}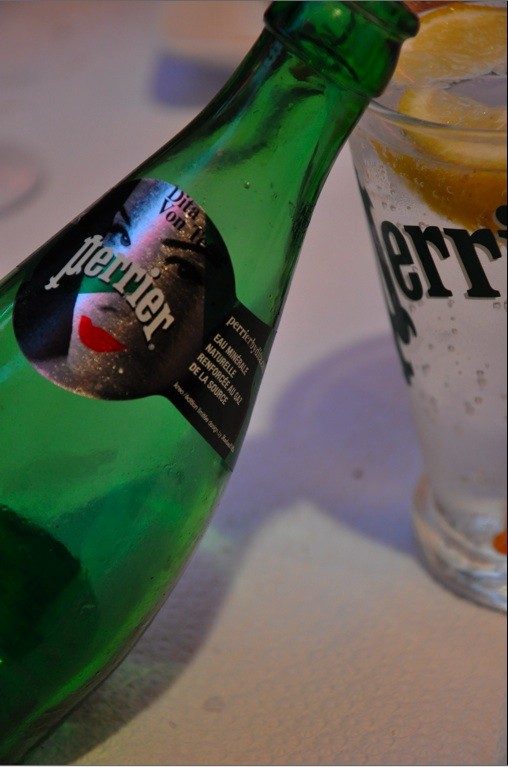 You're on vacation and you order a Perrier water with lemon wedges, one of the eternal drink staples of café society and ideal holiday sips after a day of dehydration and salt overload. Little did you suspect that your classic, familiar green bottle of Perrier would come spiced up by the presence of Dita Von Teese and her invisible but undeniably present naughty wink. Well, yes
you could have suspected it
but you forgot. Dita seems to be coyly batting her eyes at you in between two refreshing gurgles.
There is also a sonsie décolleté-themed version (for men) where her breasts smile at you instead...
All beauty connoisseurs will appreciate the ode to 1940s-1950s makeup - neon red lips and charcoal black eye liner - as well as buxomly femininity appearing on a bottle of potentially dull and bland bubbly water with punishing connotations. Perrier dubs Von Teese's style one of "
vintage sensuality
" in case you'd be inspired to follow the bottle label as a manual of styles.
Hollywood pinup glam has suddenly landed without a parachute on a French restaurant terrace in July and this probably is happening all over the hexagon right now.
What great publicity both ways.