Happy Bastille Day 2010! - Fresh Off the Skyline in Paris
As usual and as is my day-after habit, belated Best Wishes!
After a terrible stretch of poor weather for a good part of the day yesterday - it was just pouring buckets over the city of lights and perfumes (and pissy corners) and it was opaque, lead-like and gray - the sky showed clemency and cleared up for Bastille Day 2010 in Paris, finally...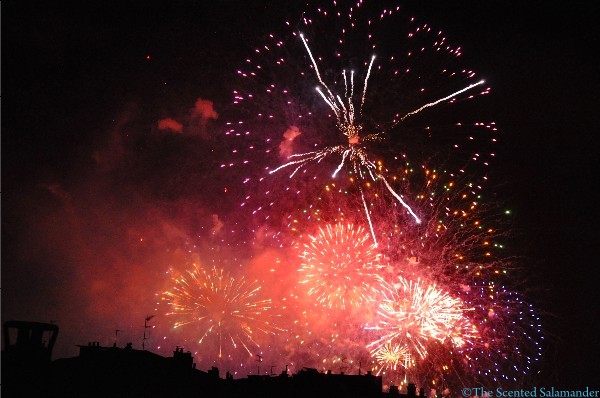 When the night fell, the air was dry enough to allow for the traditional people's fireworks to take place. It sounded like the French revolution was being reenacted and rumbling down the streets. We could also hear isolated snipers and it felt like the Liberation of Paris. We didn't venture very far and just took some snapshots from our place for an (almost) instant wired picture effect.
Here are our authentic behind-the-scenes Bastille Day pics. Can you smell the powder?
Happy Bastille Day! / Joyeux 14 juillet!
From Paris, with Best Fragrant Wishes,
Marie-Helene
Fireworks-gazing and photo-snapping on the roofs of Paris. Love the way it feels like a theater decor. It's blurry but authentic, remember?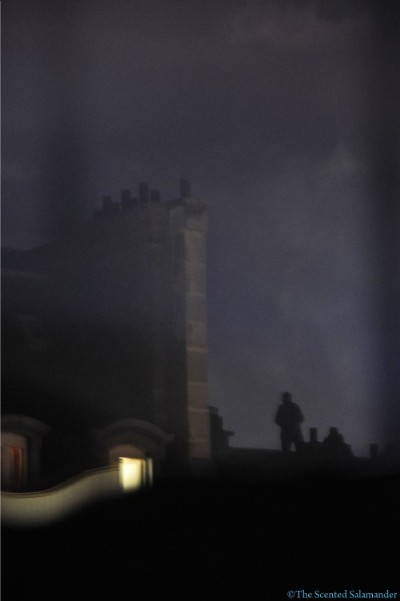 A lull -- so many things happen on the roofs of Paris! BTW, an
Arsène-Lupin
worthy atmosphere.
We called it a night off and no, we didn't go and dance with the firemen at fire stations!