30 of the Very Best Beach & Marine Fragrances - Part 2 {Fragrance Reviews} {Perfume List}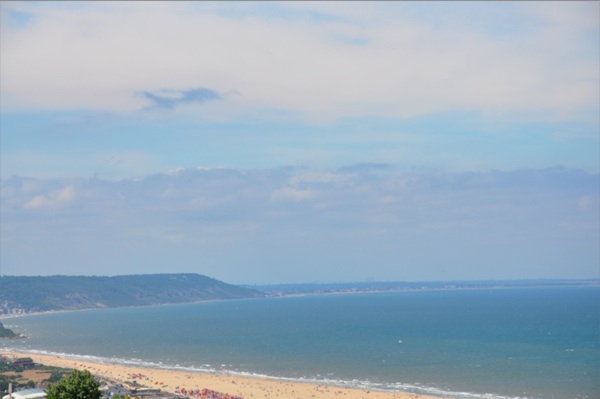 Deauville © The Scented Salamander
30 OF THE VERY BEST BEACH & MARINE FRAGRANCES - PART II
Hope you are still able to partake of the pleasures of the beach and seaside before fall sets in.

We are continuing our exploration of the marine landscape in perfumery and here is part 2 of the Best-Of list of Beach and Marine Fragrances with the next 7 perfumes on the list (Please see Part 1 here.)





Hermès Eau des Merveilles

This is an elegant, sophisticated yet nature-referenced take on the solar marine genre co-signed by perfumers Ralf Schwieger and Nathalie Feisthauer. It is an ode to ambergris, the mythical substance full of wonders. The Eau de Toilette in its most marine phase smells of the scent of skin gently battered by the elements and softened by expensive suncare cosmetics. It is like a 21st century echo (2004) to the early 20th century Chaldée by Jean Patou (1927): it's all about chic in the sun.






Please see our review of it. The fragrance launches this fall. Who says you cannot wear a perfume in the beach genre all year round if it pleases you especially when it feels a bit northerly? Its scent is milky-white and pale yellow like an Eugène Boudin sand-and-sky continuum; there is the signature ambergris note of the Eau des Merveilles range; it smells of driftwood.

This is a beach opus for the paler days of the year perhaps more evocative of long walks on opalescent sand by a gray misty sea in the autumn. It might interest perfume wearers who like the stitching to show a bit and enjoy the study genre where the hesitations of different aesthetic choices can be felt...

Created by perfumer Jean-Louis Sieuzac in 1991, it retains despite the passing of time an enduring hallmark of originality. It can still conjure up a slightly strange sensation due to the comingling of hedonistic sea smells and mystical incense in an improbable accord. It is an unlikely meeting of two opposite worlds which blends in harmoniously in this composition, unless it is habitual for you to go pray in a mariner's grotto shrine for lost ships and never-to-return seafarers carved out in a cliff by the sea. But it works, and magisterially so.





Please see our review of it. M by Mariah Carey is one of the best celebrity juices out there, as one could say with some condescension of a category which aims so clearly for popularity, but without perhaps counting on finding the nuance of classicism that perfumery brings to a diva's inspiration and whims. The fragrance manages to make the association of incense, sea and roasted marshmallow on a campfire dug in the sand feel like a classic accord thanks to the irreprochable balance and smoothness of the composition co-signed by Carlos Benaïm and Loc Dong who, we gather, must have taken some inspiration from the Old Masters: see above Dune by Dior.





Michel Almairac seemingly created a beach scent for Belle Epoque nostalgics paying homage to corset-wearing swimmers. It wafts of an accord of sand and sea, but also of Monoï and Egyptian jasmine.The perfume is powdery, retro, both crepuscular and solar like the sun at the end of an afternoon hitting a bouquet of yellow broom on a pedestal table in a turn-of-the-century apartment in Paris seen on an ancient color picture.




Beachy resembles in a way Jean-Charles Brosseau Fleurs d'Ombre Bleue in its mix of powdery and solar salicylate floral notes (there is also a nice note of indolic jasmine exhaust) but accentuates the contrasted impression of the outdoorsy world of Miami Beach colliding with that of a fifties pinup's frilly boudoir painted in gumball pink. It is both zippy and flirty and will satisfy lovers of seriously powdery fragrances.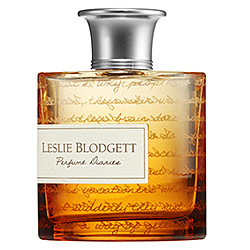 Leslie Blodgett Perfume Diaries: Bare Skin

If you are looking for a "different" beach perfume, this might be it. This is stylistically an unusual beach fragrance in that it is strongly woody and not so much concerned with capturing the scent of surf and wind as suggesting a moment of peace and repose as you lie down on a fragrant cherry wood chaise lounge under a parasol at dusk contemplating the sunset. The faint yet noticeable nuance of black licorice adds a nocturnal quality to the composition. It starts a little bit like Sensuous by Estée Lauder before evoking more In Black by Jesus del Pozo and Lolita Lempicka. The anise makes you think it might be a distant descendant of Mario Valentino Ocean Rain (see Part 1.) A thoughtful, trend-bucking variation on the theme.