Amouage Memoir Man & Woman (2010): The Black Swan {New Fragrances}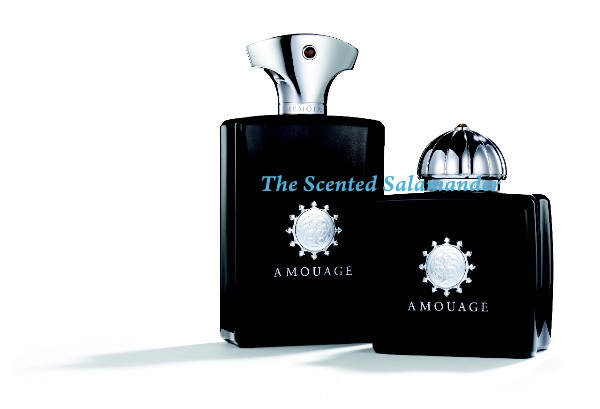 Amouage
will launch a new duo of fragrances on September 22, 2010 called
Memoir Man
and
Memoir Woman
. Both perfumes are compositions centering on the absinthe note and evoke a set of complex, dark symbolic references. The inspiration is,
"...the decadent mien and genius of the 19th Century French poet, Charles Baudelaire
and the German philosophy of the doppelganger, Amouage Creative Director Christopher Chong, embarks on a deep and inquisitive voyage to unlock the unfathomable mysteries that reside within human nature. He expresses these influences by coalescing the provoking and potent ingredient of Absinth with other floral and wood accords to evoke a sombre mood,"...

Memoir Man
composed by perfumer
Karine Vinchon
is said to be a leather, woody fougère. It opens on notes of absinth, wormwood, basil, mint before seguing into a heart of rose, frankincense and lavender absolute. The base notes are sandalwood, vetiver, guaiac wood, amber, vanilla, musk, oakmoss, leather, tobacco.
According to the press release, "
Chong's Memoir Man seeks to uncover his identity by seeking the underworld where he meets his other self and alter ego, the Black Swan. In this emporium of vice and damnation, the anguish, the unwanted, the dark, the haunting and the unmentionable are all beauty of the truth
."
Memoir Woman
co-created by noses
Daniel Maurel
and
Dorothée Piot
is described as a leather, animalic chypre. The scent starts with notes of mandarin, cardamom, absinth, pink pepper. Its heart rests on pepper, clove bud, opulent white blossoms, rose, jasmine, precious dark wood, frankincense. The lingering notes are styrax, oakmoss, castoreum, leather, labdanum, fenugreek, musk.
"
Represented as the female gender in this story, the Black Swan is Memoir Woman; she is him and he is her. Hauntingly, they come together as one representing each other's past, present and future in which they mimic each other's sorrow and pain. They are separated and reunited by the memoir they share, which Chong constructs in these philosophical and mesmerizing fragrances by piecing together contradictory fragments of accords
."
Via press release