2010 Fall Fragrance Trends and Perfume Launches {Scented Thoughts} {Trend Alerts}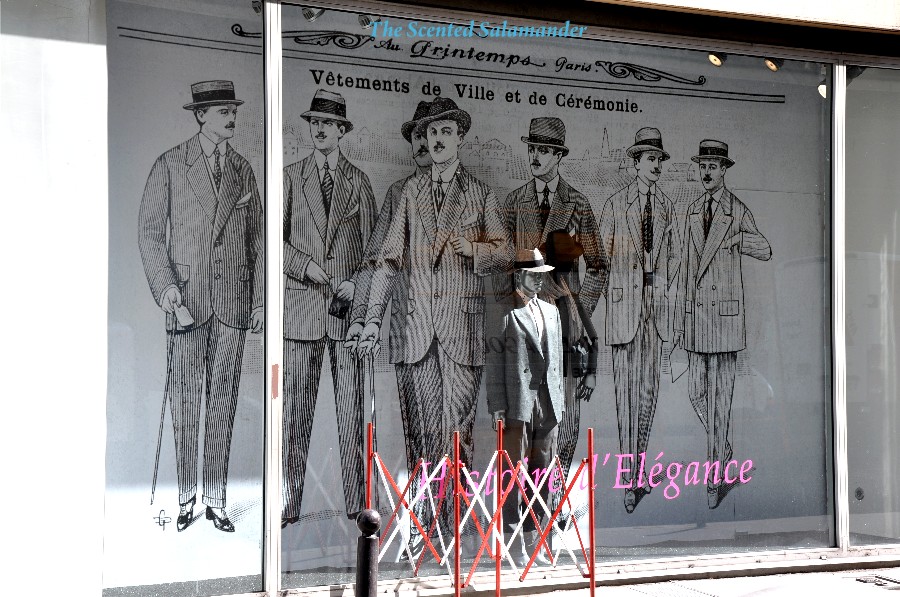 Picture © The Scented Salamander

The 2010 Fall season of fragrance launches promises to be particularly rich this year with many, diverse universes of fragrance to choose from.
Here is our list of fragrances to watch and give a sniff to (there are and will be more, but you need to start somewhere, right?)
In the
Celebrity
category, we're expecting to see some ripples made around the launches of
Jennifer Aniston EDP
(timely US launch for the Holidays although dates remain unspecified),
Halle Berry Reveal
, and
Mary J. Blige My Life
.
The latter already launched on HSN to record-breaking sales based solely on the personality of the singer and philanthropist. More than 70 000 bottles sold in the first few days. The real test of perfume popularity will be of course to see how many happy repeat customers there will be. But Blige is already benefiting from a honeymoon effect and fans are creating an I-really-want-to-love-this-fragrance momentum.
Jennifer Lopez
will show once more what she has learned as a veteran and marketing trend-setter in the category with
Love and Glamour
.
Beyoncé
will no doubt consolidate her fan base with a new flanker,
Heat Ultimate Elixir.
Britney Spears
may be past the height of tabloid frenzy regarding her private life but her new scent
Radiance
is just the right dose of Liberace Kitsch one secretly hoped to see expressed in a bottle.
One should not neglect recent summer celebrity launches which will carry us into the fall:
Jessica Simpson Fancy Nights
and
Paris Hilton Tease
. The first one is clearly a fall and winter companion...
In the
Designer
Originals
category (as opposed to Designer Flankers)
Calvin Klein Beauty
gets our attention for its name, celebrity spokesperson actress
Diane Kruger
, its sleek sculptural bottle and perfume-pitch as a "
neo-lily
."
Chloé Love, Chloé
is also noteworthy as an adapted take on an old-fashioned Coty face powder worn by generations of women including probably your own grand-mother.
Lanvin Marry Me
will woo with its fresh-intense floral bouquet which aims for quality.
Jo Malone English Pear and Freesia
offers the scent of a woody autumnal pear and pays homage to lovely Keats. The Cologne Intense quatuor is also on the shelves to offer variations on the Orientalist theme.
The Universal Beach Trend
Thierry Mugler
gets bold as ever proposing a powerful and womanly love-or-leave-it take on a caviar-and-fig theme with
Womanity
. Like the new
Chanel Bleu de Chanel
it universalizes the genre of the marine scent instead of confining it to the summer beach season. In the Designer Flankers category the new
Hermès Eau Claire des Merveilles
will do the same this fall and make the beach an all-year-long motif.


John Galliano
has a new scent coming up
fronted by Taylor Momsen
.
In the
Designer Flankers
category
Dior Hypnotic Poison Eau Sensuelle
offers a floral vanilla composition while gambling on a deep desire for more textured and sensual fragrances which can also be assuaged with
Caron Parfum Sacré Intense
which came out this summer.
The Vanilla Trend
Vanilla will be honored this fall 2010 with a series of noteworthy releases in the mainstream. Apart from
Hypnotic Poison Eau Sensuelle
, there is
Hermès Eau Claire des Merveilles
(cited above) prolongs the Eau des Merveilles collection while offering a different enough twist.
Estée Lauder Sensuous Noir
might offer you just the right balance of greediness and sensuality on a backdrop of woods.
Guerlain Shalimar Ode à la Vanille
is going back to its roots and we're wondering what it can do that was not done before when Shalimar was created out of an overdose of vanilla. This is a purely rhetorical question of course, as there is always room for a new idea.
The Lily TrendYves Saint Laurent
proposes an independent-minded flanker to Opium with
Belle d'Opium
. Like
Calvin Klein Beauty
,
Mary J. Blige My Life
and
Estée Lauder Sensuous Noir
this fall it features a lily note. Four make a trend without creating a fashion stampede, so you can safely choose the floral note of lily for a discreet touch of in-the-know fragrance fashion savvy.
In the
Niche
category,
Serge Lutens Boxeuses
proposes you to wrap yourself in leather for the upcoming months.
Diptyque Eau Duelle
is an ode to a dual vanilla
panaché
.
L'Artisan Parfumeur
Coeur de Vétiver Sacré
and
Traversée du Bosphore
both sound utterly exotic and escapist.
Penhaligon's
has a skewer of new releases:
Zizonia, Jubilee's Bouquet
and
Sartorial
.
Guerlain
will also weave the dual portrait of a dandy:
Arsène Lupin Gentleman and Voyou
. Lubin has
a storied quatuor out
;
Amouage
offer an
Opus collection
and a duo,
Memoir Man
and
Woman
.
Creed Aventus
blends history by paying homage to the life of Napoleon.
In the
Historical
category, which could still be further developed as there are not too many fragrances inspired by a cultural historicist project,
Dawn Spencer Hurwitz
brings back to life the perfumes of the
Ancient Egyptians
while
Roja Dove
proposes
Diaghilev
and
Ava Luxe
resuscitates a Belle Epoque scent,
Apple Blossom
.
Legendary Fragrances
has a reenactment of
Jacques Fath Iris Gris
. As already said, Creed sources the Napoleonic epic with Aventus.
Last but not least, in the
Men's Cologne
category, gentlemen are spoiled with a series of fragrances which all sublimate the elegance and images of men.
The Gentleman-Dandy TrendDolce & Gabbana
creates
The One Gentleman
;
Penhaligon's
turns to the history of dandysm with
Sartorial
; Guerlain does the same with
Arsène Lupin Dandy
(and
Voyou
).
The Men's Florals Trend
Florals are in for men too thanks to the iris in
Bleu de Chanel
, the lily of the valley in
Van Cleef & Arpels Midnight in Paris,
the rose in
Rosissimo
by
Les Parfums de Rosine
or the phantom florals in
Bang by Marc Jacobs
.
The Dark Mood Trend
Dark moods predominate with
Boss Bottled. Night.; Midnight in Paris; Bleu de Chanel; Memoir Man.


Stay tuned to the blog and follow more trends with us!