Chanel Bleu de Chanel (2010): L'Heure Bleue by Chanel {Fragrance Review}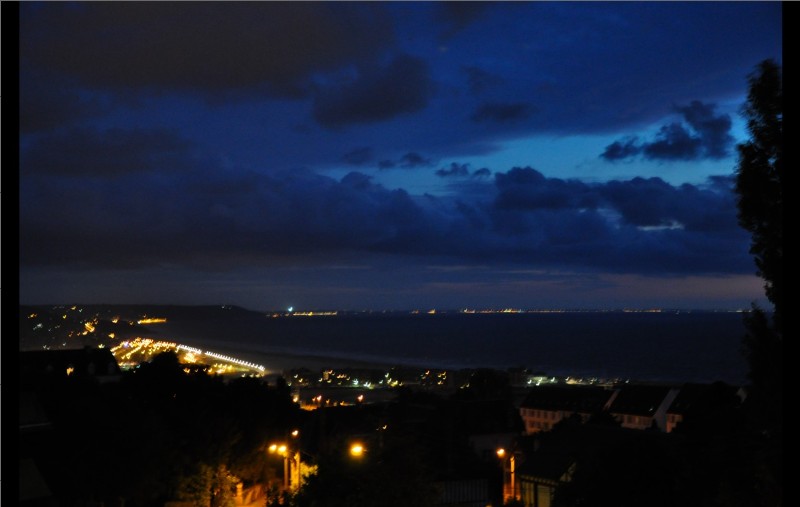 The dark blue color of the sky above
Deauville
at dusk
© The Scented Salamander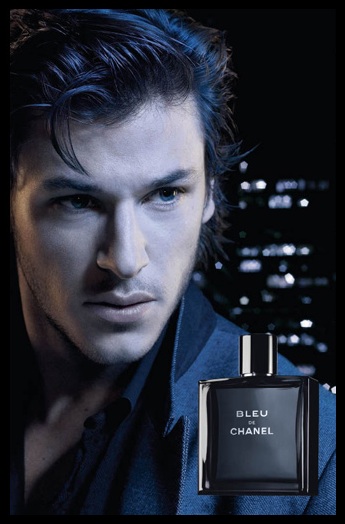 Bleu de Chanel is the latest masculine to be launched by the luxury house of fashion. You can read more about the background story here, here, here and here. The composition is signed by perfumer Jacques Polge who usually works with input from perfumer Christopher Sheldrake. Polge said of Bleu,
"With Bleu de Chanel, I wanted something frank, direct and pure in a masculine scent,..I did trials with all of the raw materials that we are constantly fine-tuning, and I searched for what we could do and say that was different from what has already been done. And of course, something that could strike a chord with men today. Bleu de Chanel is reduced to its essential elements, in other words: freshness, spiciness and dry woodiness. It's also a very sexy fragrance!"

While meticulous fine-tuning is perceptible in the new composition, Bleu de Chanel is not what one would call a flashily original perfume, but rather it is a subtly original work. The sum of the efforts that were put in the fragrance does translate in the end in a perfume with unique qualities. But if you were to think of originality as being like a shift in a paradigm as evident as the clap of thunder, this is not what takes place here. However, accepting the scent of Bleu de Chanel will mean accepting the idea that a marine accord is not just for sportswear but universally elegant, and accept a certain dreamy, poetical quality associated with a mainstream fragrance, and finally, accept a certain blurring of the lines in terms of gender.


Notes: citrus fruits, deep blue sea accord, grapefruit, peppermint, pink pepper, nutmeg, ginger, cedar, jasmine, patchouli, frankincense, labdanum.


Bleu de Chanel opens on a complex and addictive accord of seascape smells and woods, all of this with a suggestion of salty booziness, energized by a wedge of lime and warmed by ambery fruits. The composition evokes a familiar outdoorsy accord of masculine perfumery only here it has been both refined and intensified and made in my view to feel utterly seductive...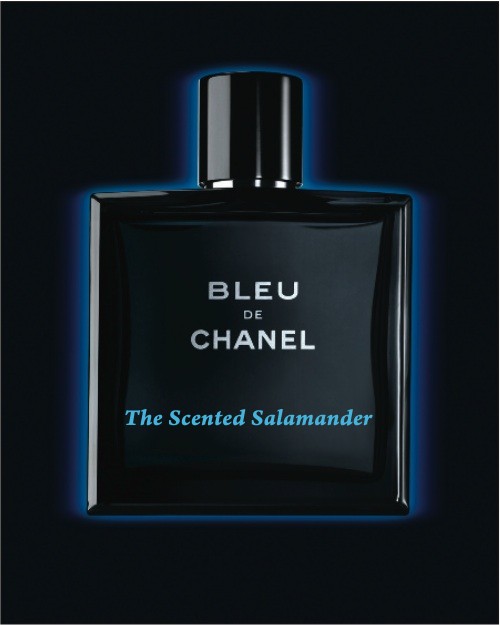 You can detect in-house lines of continuity with the sporty ozonic personality of Chanel Allure Sport and the elegant fruity iris note found in the base of Egoïste Platinum, but Bleu de Chanel transcends both fragrances thanks to a more poetical reflection around the color blue, as well as a systematic technical work of refinement of the accords and ingredients.

Bleu de Chanel most remarkable trait - apart from the fact that it smells surprisingly good and multifaceted- is perhaps the manner in which it manages to be quintessentially both a merchant's and artist's sensitive, soulful perfume.

We already knew that if Chanel parfums are capable of anything it is of smelling like the scent of elegance but one expected perhaps less so to find an implicit, thoughtful homage paid to the contemplative L'Heure Bleue by Guerlain and the style of perfumery it opened the way to: an emotional perfumery bent on capturing the ephemeral in this sense of being able to evoke a still moment stolen from the passing of time, and even more than that, a precise hour of the day.

Perfumer Mathilde Laurent of Cartier launched last year a collection called Les Heures du Parfum de Cartier; it is only after smelling one of those perfumes that I realized that her work too is a homage to the aesthetics of the recurring ephemeral, an allusion to those floating sensations that become more precise only because they are contained within a very limited time of the day or night, a specific, unique hour, which cannot return each day but only can each time that you smell the perfume.

What is perhaps less clearly expressed by the name L'Heure Bleue or Les Heures de Cartier is the obligatory association of a specific moment of passing of time with a feeling of love. But I see in those three references a common and deep alliance of the frailty of the ephemeral and the expression of the emotion of love.

In Bleu de Chanel, there is a contrasted association of softness and intensity, once more.

Smelling Bleu de Chanel feels like walking on the beach at an advanced dusky stage of the day, when it's almost night, but not quite.

Guerlain demonstrated that you could create poetry with just a few drops of perfume and Chanel reveals that it can do the same with this fragrance which feels like a distant echo called The Blue Hour by Chanel but placed at the far end of dusk rather than at its beginning, a moment bathed in a color hovering between the famous medieval bleu de Chartres and blue-black, then black. But like this defining moment of perfumery, L'Heure Bleue by Guerlain (1912), it possesses this eminent poetical quality of being able to recreate a specific atmosphere of the day at a particular hour of the day, and even more than that, a precise referencing of emotions which took place encouraged in part by the light and colors of the landscape at that point. It seems to be a moment of eternity based on the transient. It makes you think of a marine landscape fading into the night when the trees look like black silhouette cut-outs on a lighter yet somber dark marine blue background.

All this time I realize that I almost completely forgot about the "notes." The fragrance is so compellingly setting an atmosphere, that you were actually on the beach at the end of the day and you completely forgot about the manner in which the fragrance transports you.

Thinking more in terms of effect, I realize that it is the smoky, incense-y Frankincense note of Bleu de Chanel which helps you enter a more meditative mode, daydream and take a step back from the bustle of life.

Some perfumers may like to show their study of notes within a composition, a genre I like to think of as the "Study Genre" but here, it is a seamless fluid moment in time, an atmosphere, an excerpt from a movie with no beginning and no end. I think I can hear the rote of the waves just like when you put a shell to your ear.

It is also a moving composition because it manages to express silence contrasted with the soft sound of the surf thanks to a silken iris note which hushes down the composition further and evokes the approximate sound of softly rustling silk.

Chanel already released a fragrance which to me felt like a marine, beach opus, Sycomore in Les Exclusifs collection. It too was evocative and poetical. Here this artistic approach mingles more with well-known accords of successes of masculine perfumery in an effort to speak to a wider audience. Bleu de Chanel for instance develops two nuances which are references it seems to Paco Rabanne 1 Million coumarin overdose and Dior Homme Eau de Toilette iris overdose. The latter I have to say can be interpreted as an idea which might have been inspired by Egoïste Platinum by Chanel (1993). But in Bleu de Chanel, while present, they are very subtle, yet characteristic.

This complex composition can be analyzed from different angles but one I cannot leave aside is the manner in which the fragrance plays with floral notes. There is both a more overt feminine pitch with the jasmine note in the heart which brings enough curves and roundness to the perfume to make it be a feminine favorite too, and a more covert white floral bouquet harmony which once escaped under my nose and took me by surprise.

The drydown has accents of an oriental chypré and this too makes the scent feel feminine in an old-school sense. The amber in the fragrance feels also refined and precious to correspond to mainstream sartorial codes for a woman.

I have been surprised by the perfume several times in different locations thinking each time it was someone else's fragrance until I realized they were different facets of the same perfume. Bleu de Chanel is never boring, despite its classicism.