Cartier Les Heures du Parfum: Number 1 L'Heure Promise, Number 12 L'Heure Mysterieuse & More (2009) {New Perfumes}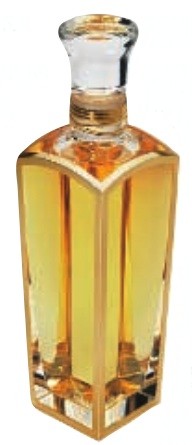 Cartier
have announced that they will introduce a collection of high-end fragrances called
Les Heures du Parfum
(The Hours of Perfume) this fall 2009 in the US saying that "
The inspiration came from the fact that memory is always linked to time
" and that the sense of smell is intrinsically linked to memory.
It is a step-down from their high-luxury activity of bespoke fragrance led by in-house perfumer
Mathilde Laurent
billed at $79,630, but a step-up from their more mainstream offerings like Must or Le Baiser du Dragon or Déclaration (their best-seller). Cartier see the new collection as "
a really haute collection of fragrances for connoisseurs
." A 75 ml bottle will be priced at $255 and will be very selectively distributed...
Each hour will be called
Number 1, 2, 3, 4, 5
etc. and bear a name as well and there will be a 13th hour in reference to the 13, rue de la Paix, the first address of the Cartier house. L'Heure Promise is the first hour and L'Heure Mystérieuse is the 12th. The line will debut with 5 fragrances and be followed by 2 each year, not necessarily in chronological order.
(A bottle of bespoke Cartier fragrance on the right)
Via
WWD