Roja Dove Diaghilev (2010): V & A Pay a Chypré Homage to Founder of Ballets Russes {New Fragrance} {Celebrity Perfume}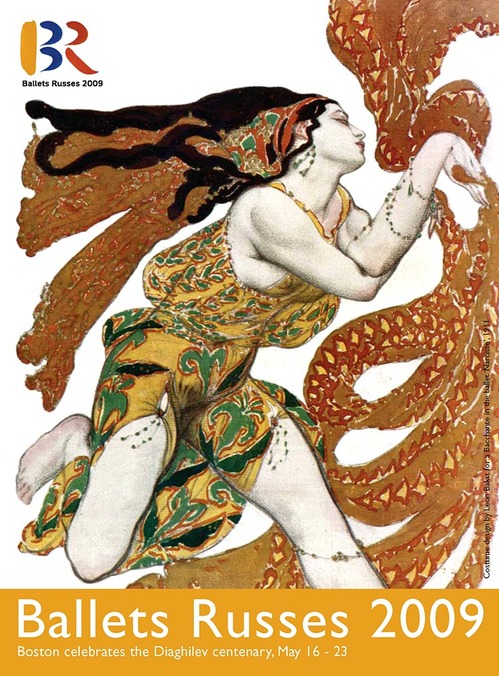 Fragrance expert
Roja Dove
has collaborated with the Victoria & Albert Museum to release a limited-edition perfume from September 2010 inspired by the personality and art of
Serge Diaghilev
, the impresario of the legendary Ballets Russes. The V & A will open an exhibition on this turning point in modern European cultural and artistic history in the beginning of the fall entitled
Diaghilev and the Golden Age of the Ballets Russes 1909-1929
(25 September 2010 - 9 January 2011).


'Diaghilev' has been created in homage to the evocative, exotic fragrances associated with the Golden Age of the Ballets Russes. Celebrated perfumer Roja Dove has created a contemporary interpretation of the famous Chypré fragrances pioneered between 1909 and 1929, capturing the passion, energy and inspiration of the impresario's magical productions....


"Serge Diaghilev (1872 -1929), founder of the Ballet Russes company, was an extraordinarily gifted impresario, curator, director and animator of the arts. His essential personal style and joie de vivre provides the inspiration for the perfume. "

Diaghilev is known to have worn the golden-hued chypre
Mitsouko by Guerlain
(1919) - just like Charlie Chaplin - which seems to have been the perfect match for the man whose vision contributed to the creation and popularity of the wild baroque richness and the golds of the Ballets Russes decors, painted by
Léon Bakst
. The influence of this golden age of the Ballets Russes can still be felt however modestly in the field of perfume and beauty in the boxes of air-spun powder by Coty nowadays found in drugstores in the US which were designed by Léon Bakst. The Ballets Russes influenced the birth of Fauvism in painting and Art Deco.
Diaghilev "combines the beauty of Rose de Mai with a rich, warm and sensual base of Oakmoss and Vetiver, enlivened by citrus Bergamot, and is available as an Eau de Parfum."
100ml Eau de Parfum
Limited Edition of 1000 bottles
£75.00
Diaghilev will be exclusively available at the V & A shop and at the
Haute Parfumerie at Harrods
.
Via prlog.org; picture:
ballet.co.uk