Paul & Joe Blanc, Bleu (2003) have been Repackaged {Fragrance News - New Flacons}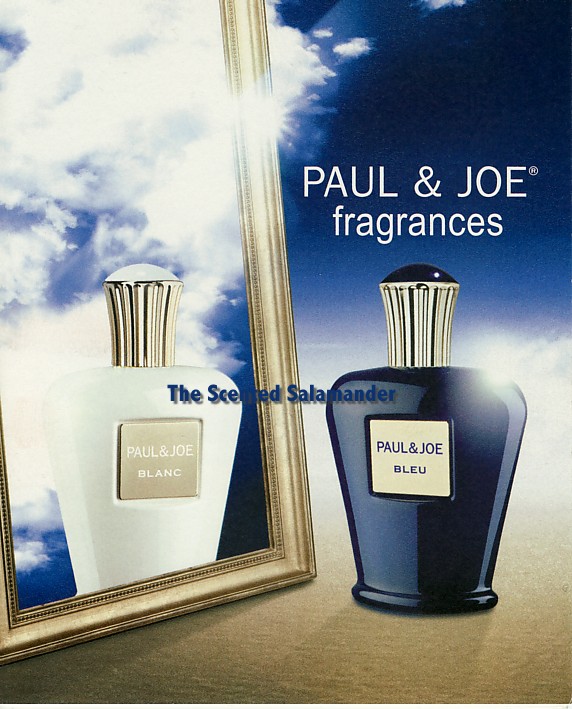 Fragrances
Blanc
and
Bleu
by
Paul & Joe
design label which were launched in 2003 in cute retro-boudoir styled bottles similar to the packaging used for the foundations and nail polishes of the brand have now doned on new garbs. The shapes remain the same, but the once transparent glass is now opaque and each bottle reflects the name of the perfume...
The old packaging
This change should enable people to display the bottles more easily wihtout fearing the glare of the sun and electric lights which causes damage to perfume.
Blanc
is described as the perfect harmony between the delicacy of hawthorn, the elegance of lily and the tenderness of a cloud of milk. It is a fragrance signed by
Jean-Claude Ellena
.
Bleu
is a rich floriental which includes notes of nutmeg, jasmine, rose and myrrh. It was composed by
Pierre Bourdon
.