Paco Rabanne Lady Million (2010): Snapping My Fingers Right Back at You {New Fragrance} {Celebrity Perfume}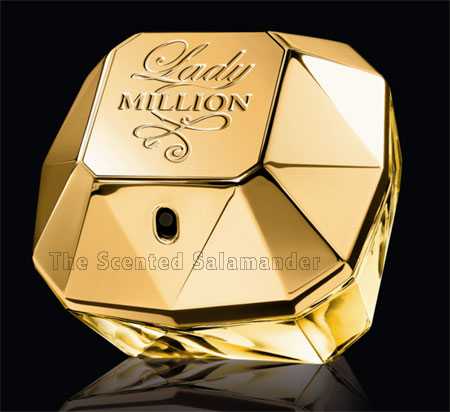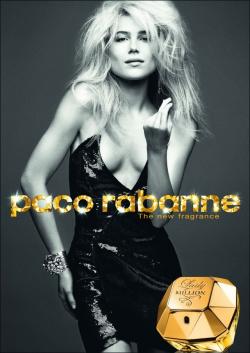 Paco Rabanne
have unveiled their upcoming new feminine fragrance, the counterpart to best-selling
1 Million
. It is called
Lady Million
and is fronted by model
Dree Hemingway
snapping her fingers like her male predecessor.
One of the playful concepts for the ad is that Lady Million snaps back her fingers at Mr. Million, she being the only one capable of resisting his every whim. The ad campaign will unfold gradually; at one point Lady Million and 1 Million,
who is played by Matt Gordon
, will meet in the same commercial ready for a battle of the wills...
The perfume was composed by
Dominique Ropion, Anne Flipo
and
Béatrice Piquet;
the latter passed away recently.
One of the directorial ideas for the creation of the jus was that it should have an immediately recognizable olfactory signature, like 1 Million, without having any aromatic link to it.
Lady Million is a fresh woody floral with chypré and gourmand accents. It has notes of orange blossom, bigarade, raspberry, jasmine sambac, gardenia, patchouli, and honey.
The shape of the flacon was inspired by the
Le Régent
diamond,
whose history reads like an adventure novel spanning the centuries
and which is exhibited at the Louvre museum. The perfume bottle was designed by
Noé Duchaufour-Lawrance
.
The launch date in France is July 16, 2010.
Prices: 43€, 61€, 79€ for 30 ml, 50 ml and 80 ml respectively.
Via leparisien.fr, relax news, influencia.net, fashionmag.fr