Understanding Fragrance (2) {The Readers Talk Back}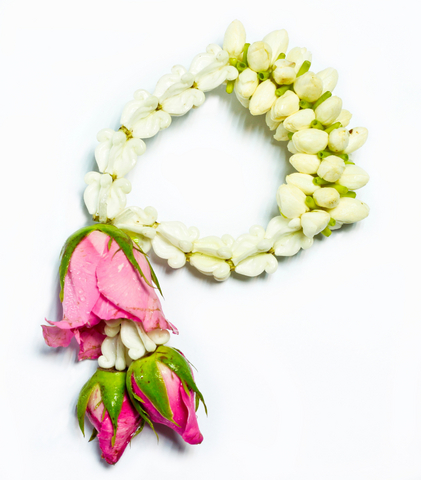 © Panpote, Licensed to TSS
So, I wanted to prune a bit the trees of ideas first by bringing to the front what had already been said on the blog about the question of what it is to understand fragrance and the limits of this movement as I had expressed ideas with readers in a thread but felt it was not the best place for them to be showcased. For the first installment, see
Understanding Fragrance
(1).
I concluded a post on
Are Perfumistas Spoilt Brats?
by raising the aesthetic, moral and practical issue of "opening up to fragrance." It seems to me a necessary first step which is the attitude of the cultivated instead of the response of the instinctive person: everyone can continue to use their olfactory sense to reject - bad, foreign, different, strange, hard-to-place, and what not scents. It's what it was made for...
We don't want to do that if we are to appreciate fragrance in ways other than through the closed circuit of stilted autobiography, narrow self-referentiality and possibly neuroses. If there is something that perfume can do for you is open up your world and broaden your horizons, not just bring you back to the past and to the affective in you. So, I try to be careful personally not to shut myself up in an ivory tower with a library full of perfumes meant to represent my taste. I consider my taste to be as neutral as possible and welcoming. Maybe I have no taste. I try to be unprejudiced but there are certainly fragrance that are more difficult for me to appreciate in a harmonious fashion. I could probably at this point come up with a top ten of my hard-to-crack fragrances because there are not too many of them.
I said in the past that there is an unsuspected reservoir of freedom of thought in perfume because it is mostly outside the general curriculum of a national education so that you can be a happy savage, a Candide discovering scents in a first-hand manner. It is an opportunity we can embrace.
How to smell well can truly constitute an art - like a tea ceremony is, albeit ideally for me it would be a less coded and ritualized activity.
It is one of the most delicate and taxing activities I know of. It is not always easy to reach a fine balance between aesthetic contemplation and detachment and appreciation.
A perfumer, Jacques Polge of Chanel, says that you need to be happy to smell perfume (well). I am afraid that it this might be an all too judicious comment. But because we can suspect this, we can still, hopefully, raise ourselves above the monotonous, monochord rant-and-rave level of mood criticism (critique d'humeur.)
Next, the readers and I exchange.
From the archives:
Diana WR
:
"When I first started writing reviews, I wrote a few truly harsh ones. But the more I sniffed, the more I realized that (a) my attitudes about a scent could change b/c of season/temperature/body chemistry shifts/etc., and (b) even if it wasn't for me, someone else probably loved it. I write very few complete pans now (though I still write a few) because I just can't bring myself to be hateful about something that might be really beautiful on or for someone else. Plus, after I tried one scent that smelled so much like my grandfather (long since passed) that I broke down in tears, I realized that other scents would do that for other people and I could be a little gentler with my poison pen. So yes, I agree. A foreign bathroom test is a good one."
Marie-Helene: