Dior Homme Becomes Muy Caliente with Jude Law, Michaela Kocianova & Guy Ritchie {Perfume Images & Ads}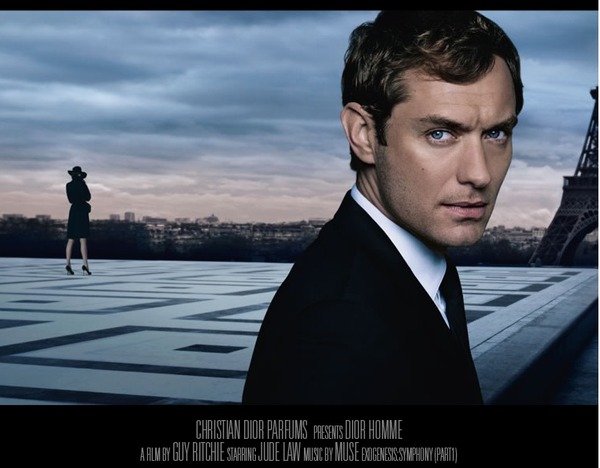 After announcing
the teaser
for the new ad campaign for
Dior Homme
cologne signed by director
Guy Ritchie
, here is finally the full commercial made to look like a feature movie, starring
Jude Law
.
I don't know if one day they will dare in a fit of hubris to put out a 2-hour film built around a fragrance, but perfume commercials lately are clearly itching to be much, much more than a jingle. Real actors are asked to play in these ads and they bring their inner lives and gravitas to the commercial reel. It is amazing really to think of their professionalism when you realize that they are asked to concentrate on selling a scent, or perhaps better said, the story of a scent. No doubt that big budgets are there to inspire respect for the medium.
In "Dior Homme", which lasts more than 5 minutes, one can notice that the dialogue structure of the movie is complex and layered. I think that it is really a step further in the direction of proposing little art pieces to go with the image and experience of a perfume.
Please note also that
Michaela Kocianova
is made to put on some Dior Homme thereby alluding to the real-world gender-bending quality of the fragrance, beyond the erotic game the two lovers play...