English Laundry by Christopher Wicks English Rose for Her, Arrogant for Him (2010) {New Fragrances}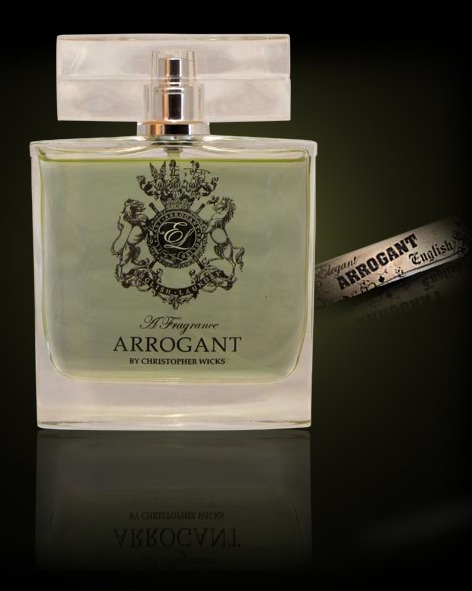 British designer
Christopher Wicks
of fashion and home-decor label
English Laundry
launched two perfumes in July of 2010 called
English Rose
, for Her and
Arrogant
, for Him. The brand likes to define itself as "
The crossroad of fashion, rock and all things English
." The city of Manchester is an important part of the mythology of the label. Arrogance is also seen as the necessary spice to add to any attempt at elegance, a word which recurs like a motto for the founder of the brand and sounds like a virtue, of sorts.
English Rose is said to be ethereal, delicate and "a purely peaceful scent," It is also seen as "perfect for the most feminine of women"...
The Eau de Parfum opens on notes of fresh kiwi, red lytchee and golden quince. The heart is built around white chocolate and jasmine petals. The base rests on orris roots, powdery musk and sensual woods. Further notes are encompassed as "Hidden Secrets."
Its tag phrases are: Wildly Sexy. Lusciously Juicy. Breathlessly Warm.
Price: $68 for 3.4 fl oz
Arrogant Eau de Parfum is described as "a rich, cedar perfume composed of lavender and coriander. At the core, the bold, pleasing fragrance reveals a hearty mix of sandalwood, amber, bergamot, and cedarwood." Further, there are sheer musk and again, "Hidden Secrets."
Its tag phrases are: Convincingly Bold. Eternally Pure. Proudly Arrogant.
You have guessed it, it does not apologize for what it is.
Price: $64 for 3.4 fl oz.
Shopping Address: englishlaundryfragrance.com