Donna Karan is Issuing a Pink Ribbon Edition of Cashmere Mist {Shopping Tip of the Day}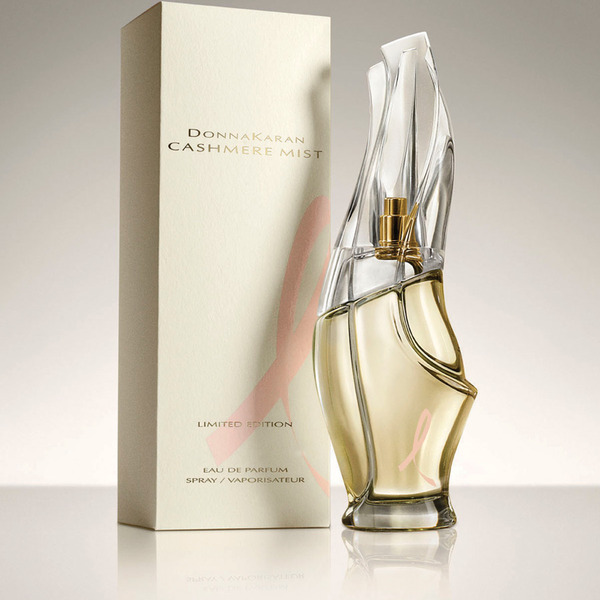 Moving into Breast Cancer Awareness (BCA) month, here is another gift idea following this morning's suggestion for a balm for your feminine paws with
Aveda Pink Ribbon Hand-Relief
and if you know someone who loves, or might love, the fragrance of Cashmere Mist...
Donna Karan has issued a limited-edition of both the Eau de Parfum (transparent glass) and the Eau de Toilette (frosted glass) decorated with a pink ribbon. What is cool is that the pink ribbon appears not just on the outer packaging but on the bottle too.
The scent is described as a soft and sensual sheer floral with notes of bergamot, Moroccan jasmine, lily of the valley, sandalwood, amber, musk.
A donation of US $15,000 will be given to the non-profit Breast Cancer Research Foundation. The sales won't impact the amount given to the Foundation, so it's more like a collector's item.
Available at donnakaranbeauty.com (edt/edp). EDP is $90 for 3.4 fl oz.